https://windzoon.com/ccbst/

CCBST
Canada's Leading Career Training Institute!
Web Design & Developments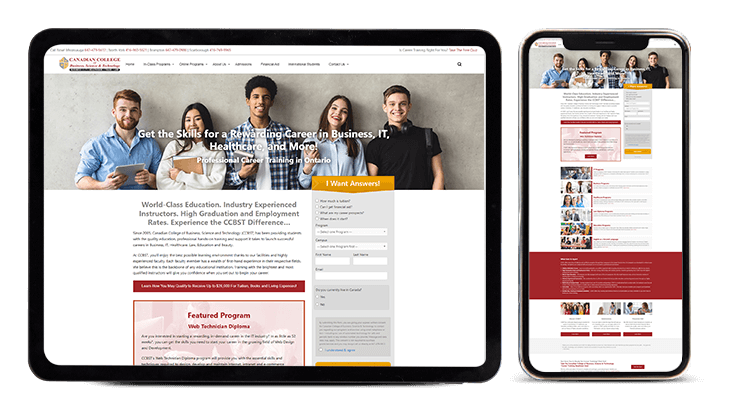 CCBST takes pride in offering the best business science and technology education to its students. They share a strong reputation with great faculty across the industry. 
They offer a wide range of courses in fields like Business, IT, Law, Healthcare, Education, and Beauty.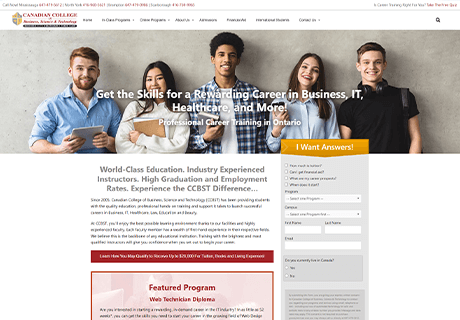 Web Design & Development
As CCBST offers a wide range of education services, it becomes crucial for them to bring in admissions. As per their requirements, we crafted an easily navigational website that generates more and more admissions.
Want to take your business online?

Is this your Dream Project?
Make sure you get the A-team for your mission.
@ Copyright 2023
Windzoon.
- Web Development Company India. All Rights Reserved