Websites dominate the digital world, and it has become a crucial tool for businesses to prosper. They help businesses function in many ways, especially by providing them with a platform to grow their customer base by adapting to modern practices.
Behind a functional website is a team of web developers who not only create it but also actively maintain it to make sure it works seamlessly. That being said, web developer employment is expected to increase 13 percent over the next decade, outpacing the average for all other professions.
WordPress web development makes it really easy to create a website from scratch and keep it updated with quality content. There are few Content Management Systems (CMS) that can compete with WordPress in terms of ease of use for website development.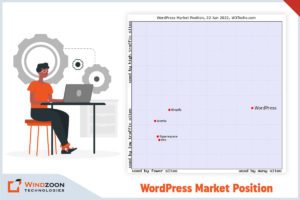 WordPress Market Position
According to the W3Techs Sources, more than 64.1% of websites are built with WordPress Content Management System. It is 43.0% of all websites on the internet. WordPress proudly holds 42.9% of the market share in the field of web development. The latest version of WordPress 6.0 has been downloaded more than 35.6 million times.
Difference Between Web Development and Web Design
Web designers take a concept and transform it into an aesthetically pleasing design, and use their layout to build the user experience across the website. They create the look and feel of the website.
As an architect would create a layout for your house before beginning construction, a web designer would model the structure of your website before a web developer can start developing it.
Web development services, on the other hand, convert the designs into live websites. Website developers use web languages and software tools to create the functionality of a website. Back-end developers are in control of the server's data and requests, while front-end developers take the data from the back-end and develop user-facing features.
Advanced web developers may choose to use WordPress to streamline development and provide clients with a simple way to manage and update their websites.
What is WordPress?
WordPress controls more than 40 percent of all websites on the Internet. One out of every four websites you visit is powered by WordPress. It is the most basic and widely used platform for creating your own website or blog.
WordPress is a free, open-source platform for building websites. It is a PHP-based Content Management System (CMS) that uses a MySQL database. WordPress powers both the back-end and the front-end of the website.
Before hiring custom WordPress development services for your business, inquire about basic information such as how long it will take to create a site and why every business needs a website.
There are several common misconceptions when it comes to truly understanding and appreciating WordPress web development. Here's a reality check in response to some of the most common expectations.
WordPress Website Design & Development: Expectations Vs Reality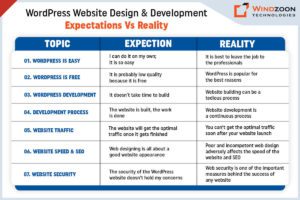 WordPress Website Design & Development: Expectations Vs Reality
Expectation 1: I can do it on my own; it is so easy
You may have read or heard about how people personally create websites on WordPress for their business. All the features are right there, and we believe with a few tips and techniques, we can master web development.
Reality 1: It is best to leave the job to the professionals
There is no denying that WordPress is easy. But if you are not experienced or trained in web development, then it is not that easy for you. WordPress developers have in-depth knowledge of how custom designing works and can counter any problems that come their way.
Expectation 2: It is probably low quality because it is free
People are perplexed as to why developers would devote their best efforts to free software. Many believe they will not get the best outcome from a web developer in WordPress, as compared to those that use other CMS platforms.
Reality 2: WordPress is popular for the best reasons
WordPress is not created by a single individual or a small group of people. Thousands of developers work on it, and millions of websites depend on it. WordPress development company Ireland explains that anyone can translate, scrutinize, and examine the code for quality since it is open source. WordPress is so widely used and outperforms any other CMS platform in the world for this reason.
Expectation 3: It doesn't take time to build
A lot of the ads we see online make us believe that websites can be created in under an hour. Many times, promotional ads also show web developers telling us how they have built a website in a day or less than a week. If you have the technical know-how to manage the different hosting platforms and Content Management systems, you will not encounter any difficulties in developing the website.
Reality 3: Website building can be a tedious process
Even the simplest single-page website takes a lot of time and decision-making to create, including choosing the right domain, theme, content, hosting service, and template. According to WordPress development Dublin, if you are attempting to create a custom design choice website, your capabilities will be restricted by the template you choose.
Expectation 3: The website is built, the work is done
We all tend to believe once something like a house, institution, or even a website is built, the difficult part is over. People don't believe that anything can go wrong with a website because it was built by professionals. They also don't value the importance of regularly checking the website for issues.
Reality 3: Website development is a continuous process
Websites like automobiles need routine maintenance for best performance. WordPress development Ireland suggests that websites must be reviewed regularly to keep up with the new internet protocols, regulations, trends, and advancements. Regular updates also have an impact on the website's search engine ranking. It assists search engines in identifying if the website is active and relevant to users.
Expectation 4: The website will get the optimal traffic once it gets finished
It is natural to expect that the website we had built with so much effort will host a significant number of interested visitors soon after its launch. But, unfortunately, it's just a bubble of your rosy expectation which is destined to break. Now let's learn about reality.
Reality 4: You can't get the optimal traffic soon after your website launch
Without harboring any high expectations, all the websites need to be indexed with Google to be found as a search result. Despite the best effort you make to create an SEO-friendly website, you may not receive the appropriate traffic before the waiting period ends.
Expectation 5: Web designing is all about a good website appearance
Many web designers have this misconception that only the outer appearance of the website holds importance because it is seen by the website visitors. Whatever the process they do on the backend of the site won't make any impact on the website, because it's not seen by the website users. Now let's learn about the reality of this claim.
Reality 5: Poor and incompetent web design adversely affects the speed of the website and SEO
Every little thing matters when it comes to website speed and SEO. Everything counts whether it is videos and animation on the website or the plugins you have used on your website. The reason behind this is the things you have used to make the website might hurt the speed and SEO of the website.
So, you need to ensure that you consider the outcomes before using or adding anything for Web designing because even a small change to your text holds the capability to impact your Website's SEO ranking.
Expectations 6: The security of the WordPress website doesn't hold my concerns
Many web developers have this misperception that the security of their website does not hold that much importance for them or that it's none of their business. Due to this disbelief, they often neglect the important security measures and constant vigilance they need to keep their website safe & secure.
Reality 6: Web security is one of the important measures behind the success of any website
The safety & security of your WordPress website holds so much importance, and it's up to you to build a well-built security system for your website.
Third-party plugins and apps, which you use to create your website, often have security updates. Even if you miss those updates by a day, your site will be vulnerable to hackers and attackers during that period.
So the only option you have is either you will leave all the tasks at hand and manage your WordPress website full-time or leave it exposed to potential hacking or cyber-attacks.
Let's rewind what we have learned about the WordPress
1. The first thing first, that WordPress is a simple and easy-to-use website builder for those who possess adequate skills and knowledge of web development.
2. WordPress usually offers options that can be thoroughly optimized only with the proper guidance and constant support.
3. WordPress is not entirely cost-free. But you can easily cover that cost if you can utilize the potential of WordPress.
4. WordPress website is secure if you don't let down your guards.
5. In WordPress SEO is a separate task. To make proper justice to this task, you need to invest your time, money, and human resources to make your WordPress website SEO friendly.
Conclusion
After reading this blog you might think that WordPress is not entirely like what you have expected. Because it contains much more than you ever expected. WordPress is full of surprises and exciting features, and to take the maximum benefit of these features you need to take help from a team of competent WordPress developers.
Taking the services from the WordPress development Service provider is not a waste of money but a thoughtful investment. Availing of the services from Windzoon Technologies, which is the best WordPress Development Company in Ahmedabad helps you to have a well-built, secure, scalable, and SEO-friendly WordPress website for your business. Contact us at [email protected] to know more about our services or to get a quote.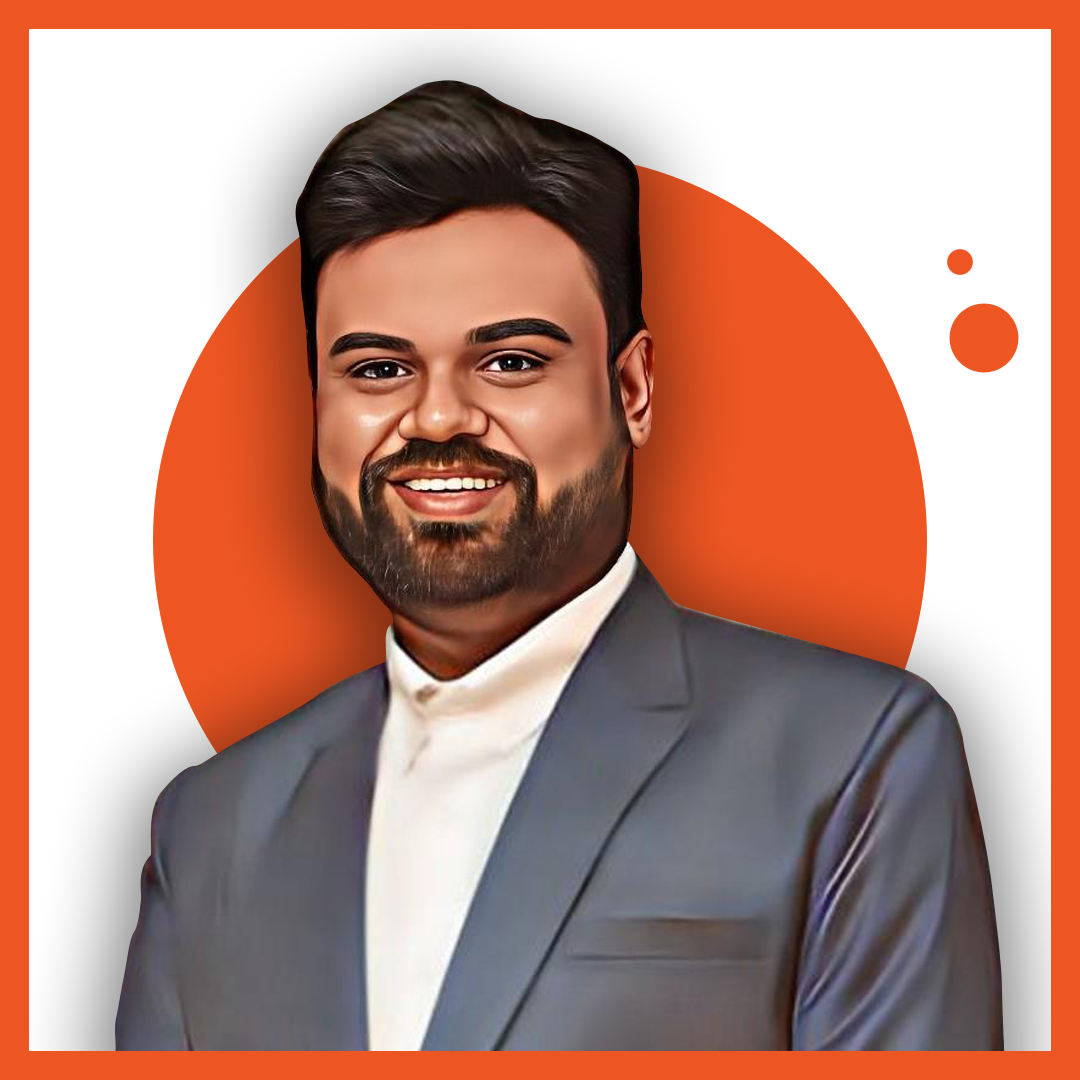 Nilesh Pujara is the CEO & Founder of Windzoon Technologies. He is mastered in computer application but his love for IT and marketing has driven him toward the field of digital marketing. Nilesh Pujara is handling the operations of a digital marketing strategist for more than 10+ years and has expertise in SEO, SMO, & PPC.