https://windzoon.com/mobile-app-development-company/
Make your business future-ready with our next-gen mobile app development services
A user-friendly and aesthetically pleasing application is essential for success on an online platform. The growing popularity of mobile apps has turned them into a tool for marketing and publicizing companies to a wide audience. As a result, the design and development of your application have a significant impact on the growth of your company.

We at Windzoon have a team of talented app developers who are capable of creating any complex mobile app with a sleek user interface. Hire a Mobile App Developer from us to create avant-garde applications that can meet the demands of various business models.

Make your online presence impactful with our bespoke mobile app development services
We have more than ten years of app development experience and have successfully completed more than 25+ enterprise-grade projects. Hire our full-stack mobile app developers to avail of our best-in-class mobile app development services.

Android App Development
Hire well-versed and seasoned mobile app developers from Windzoon. They are adept to build complex android apps with a secure and dynamic architecture using all the latest technologies.

iOS App Development
We offer expert iOS app development services to deliver a great mobile experience to iPhone users. Leverage our services to reach out to iPhone fans and convert them into sales.

Cross-Platform App Development
Our decade of app development experience has given us an edge in creating versatile cross-platform & hybrid apps. Avail our services to build high-quality apps with rich UI/UX.

Progressive Web App Development
We have vast experience in developing high-end and industry-specific PWA solutions. Hire our qualified developers to create interactive and feature-rich PWAs without exceeding your budget.

Mobile App UI/UX Design
We create cutting-edge mobile apps by leveraging market-leading technology. Avail of our expert services to create distinctive and engaging UI/UX designs for your mobile app solution.

Wearable App Development
We offer the best mobile app development services at Windzoon to create wearable applications for a variety of gadgets, including the iOS Watch, Android Wear, fitness bands, etc.

IoT App Development
We have a fantastic team of IoT app developers. Hire them to develop IoT apps, prototypes, dashboards, and analytics in accordance with the newest trends and technologies.

Maintenance and Support
Our clients can count on us for maintenance and support 24/7. Professional mobile app developers of Windzoon will assist you with post-project adjustments and maintenance needs.
What benefits does your business get through mobile app development?
A mobile app with a significant user interface is required to compete in the online world. It helps in the growth and conversion of your business. However, increased market competition has made viewers less willing to tolerate apps with subpar functionality. To avoid this issue hire us to create a high-functioning and user-friendly mobile app for your business.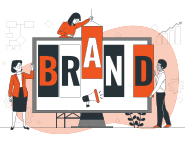 Strengthens your Brand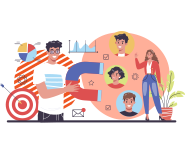 Flawless Customer Insights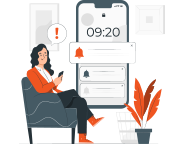 Push Notifications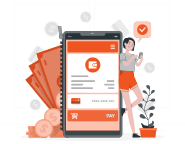 Integrate Payment Methods
Why choose windzoon for your mobile app development project?
Join forces with us to make your first foray into the digital world a memorable one. We are determined to give our clients the best service possible. And our experience and expertise in the field of mobile app development will undoubtedly be one of the driving forces behind your success in the online niche.

On-Time Delivery
We aim to deliver our deliverables on or before time with top-notch product quality.

Robust Expertise
We have a dedicated team of robust techies that offers you the finest app development service.

High-Quality Assurance
We have successfully built 100+ mobile apps with high-quality assurance.

24*7 Availability
Our dedicated team is always up to support you in fixing all your queries with the best assistance!

Flexible Hiring Model
We have a wide range of hiring models that can cater to businesses from start-ups to large scale enterprises.

Transparent Communication
Our team communicates with you in a simple, transparent, and concise way.
Mobile App Development Project Execution Model
Utilize our adaptable hiring models to collaborate with skilled mobile app developers. And get feature-rich & dynamic mobile app solutions at the most competitive market price.
Fixed Cost
This model ensures that a fixed budget is set, regardless of the time & expertise spent. This model allows you to develop and stick to a specific budget.

Dedicated Hire
This particular model mostly works for projects that are likely to extend for a long period and requires multiple resources working simultaneously.
Hourly Model
Under this model, you can hire our developers for a fixed number of hours to complete the work. The hourly model is much more preferred by small to short-term projects.

Resources On-site
For a close-knit team that requires to upgrade their resources on-site and needs to have an expert on emergency bases to match up the deadlines.

What People Say About Windzoon
"We are truly impressed! Their social media marketing & SEO team is too excellent. All the deliverables were on time. Everything was well organized to perfection!

The team was constantly our support in the whole process of generating leads!"
ASL London John
"It is a pleasure working with Windzoon I admire the devotion & determination your team showed to revamp my website!

I highly recommend these guys for your next web design or development project!"
Kal Petkoff
"Windzoon team is quite impressive & very prompt in replying to our doubts & queries. They always come up with good & practical ideas, that helped us expand our business globally. They never forget to give us weekly reports & insights into the whole marketing process.

Our experience with the windzoon team has been amazing!"
Shivnext Snax, India
Answers to the Most Commonly Asked Questions About Mobile App Development Services
How many different kinds of mobile apps exist?
If we divide mobile apps into three categories based on the coding languages used to create them, they are native apps, hybrid apps, and web-based mobile apps like progressive web apps (PWA).
Which technologies and programming languages are used for creating mobile apps?
For creating iOS apps, we use Objective-C and Swift, and for creating Android apps, we use Java and Kotlin. And to build cross-platform apps, we utilize Flutter, React Native, and Ionic.
What advantages do outsourcing mobile app development offer?
Here are some of the primary advantages of outsourcing your mobile app development to a company from India:
Low cost of development and operation

Adaptable to your time zone of operation

Having access to seasoned developers

Shorter development periods

Quality services guaranteed

Cutting-edge technologies

Greater understanding of various platforms
How much money and time is required to create a mobile application?
The cost & time of developing a mobile application is determined by a variety of factors, including the development platform, project categories, project complexity, and the number of features you require in your application. Please contact us at [email protected] with your requirements to obtain a quote for custom mobile app development.
How much experience does your mobile app development team have?
We have the most knowledgeable, skilled, and committed team of mobile app developers. All of them have extensive web and app development experience. They've built themselves over the years to be able to take on any task you throw at them!
What should I do if I need to make changes to a mobile app built by your company?
We have skilled and qualified developers on our team. They will never fail to assist you with the adjustment. We have the skills, knowledge, and experience required to preach even the most difficult adjustments.
Do you continue to offer support and maintenance services after the development?
After the project is finished, we do offer free support and maintenance services for a while. Following that time frame, we will continue to offer maintenance and support services at a reasonable cost.
Do you make NDA and provide other IP protection for my project?
Yes, we do make Non-Disclosure Agreements. So, rest assured you will have complete ownership of your web development project, including NDA, Source code, Copyright, Intellectual Property rights, etc.
@ Copyright 2023
Windzoon.
- Web Development Company India. All Rights Reserved