https://windzoon.com/social-media-optimization/
Harness the power of social media with a leading Social Media Management Company in India & USA
Social media platforms are rapidly growing as a popular means of generating local conversions and raising brand awareness. Social media channels offer fantastic opportunities to educate, entertain, and establish relationships with existing & potential customers.

At Windzoon, we offer comprehensive social media marketing services to businesses all around the world. Our professional SMO specialists will assist you in establishing and maintaining an effective presence on various social media platforms through bespoke SMO strategies tailored to your needs.

Make your brand's presence on social media stronger & profitable with our carefully-crafted Social media marketing services
Since every brand is unique, there can never be a universal social media strategy for all. Each brand has a specific audience, market, customer base, demographics, and cultural peculiarities. And at Windzoon, we handle each client uniquely and develop creative social media marketing campaigns to help them achieve their business objectives.

Social Media Content Creation
Social media success is determined by the content you share. And we'll assist you in creating pertinent content that appeals to your target market. So that your business can raise its brand awareness & generate a significant number of leads.

Social Media Creatives Design
Creative design plays an important role in attracting people's attention to brands on social media platforms. Subscribe to our services, and our creative designers will create fascinating and appealing designs for your social media campaigns with an aesthetic & creative vision.

Social Media Strategy Development
We design the ideal social media strategy to deliver content packages that blend in with the normal user's feed. The information will flow naturally with the viewer's existing interests. As a result, your company may attract more attention and leads.

Social Media Project Management
Leverage our social media project management services. We adopt a coherent strategy to manage the social media accounts of our clients successfully. Our social media management services include free & paid options to get the most productive & profitable outcomes.

Social Media Marketing Consulting
We offer comprehensive Social Media Consulting Services. Our SMO artisans assure you of concrete results, as we focus on resolving core issues for businesses & addressing them with possible outcomes via our cost-effective SMO packages.

Facebook & Instagram Paid Marketing
Facebook & Instagram are the popular social media sites with the highest level of user engagement. And we provide thoughtful Facebook & Instagram marketing services to grow your follower base, user engagement, and generate more leads for your business.

Paid Social Media Marketing
Reap the benefits of our paid social media marketing services. Our professional SMO executive will promote your business on social networks like Twitter, Linkedin, Pinterest, TikTok, YouTube, and Snapchat and provide you with increased leads & ROI.

Social Media Brand Awareness
A brand's social media page serves as its public face. And, we can assist in developing your brand and raising awareness among potential customers on social media sites. so that your business can attract more traffic, leads, and conversion rate.
Thrive your social media presence with a seasoned Social Media Marketing Company
Social media has become a very important & influential digital marketing tool that connects your company with your customers. The more you leverage its potential, the more you will be able to gain the following benefits: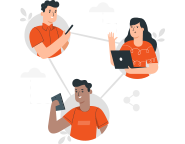 Effective Online Exposure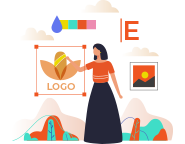 Strong and Recognizable Visual Identity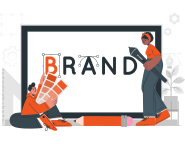 Bring Attention to Your Brand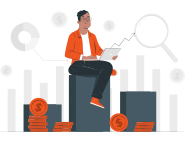 Increased Return on Investment
What benefits will you gain by joining hands with Windzoon?
Our 12+ years of digital marketing experience have shaped us into a result-driven company. Our devoted team of SMO executives has aided more than 100 brands. With our extensive industry knowledge, we'll help you form a robust social media strategy that gives you an edge over your competitors.

Let's look at the professional SMO services you can get by partnering with us.


Good ROI
We craft SMO campaigns that leave no stone unturned and bring a great return on your investment.

High-Quality Services
We aim to help you with our top-notch high-quality services and build campaigns that are fully proofed.

Seamless Customer Support
Our support team is always up to help you flawlessly with all your queries, doubts, discussions or ongoing project status.

Focus on Growth
We aim to help you grow your business. We strategies unique SMO campaigns that optimize your marketing game.

Platform Monitoring and Moderation
We monitor and moderate your campaigns closely to make sure that all of them are functioning smoothly.

Competitor Analysis
With proper R & D, we analyse your competitor's social media presence and accordingly work to be the best among all!

What People Say About Windzoon
"We are truly impressed! Their social media marketing & SEO team is too excellent. All the deliverables were on time. Everything was well organized to perfection!

The team was constantly our support in the whole process of generating leads!"
ASL London John
"It is a pleasure working with Windzoon I admire the devotion & determination your team showed to revamp my website!

I highly recommend these guys for your next web design or development project!"
Kal Petkoff
"Windzoon team is quite impressive & very prompt in replying to our doubts & queries. They always come up with good & practical ideas, that helped us expand our business globally. They never forget to give us weekly reports & insights into the whole marketing process.

Our experience with the windzoon team has been amazing!"
Shivnext Snax, India
Keep updating your knowledge with our in-depth articles
Our in-depth & well-written articles on SMO will keep you updated with the latest industry news and trends.
What exactly is social media marketing?
Social media marketing refers to the process of creating content for the purpose of promoting a brand across multiple social media platforms.
How does social media marketing benefits businesses?
With millions of people joining social media platforms each day, social media marketing has become advantageous for businesses of all sizes for the reasons listed below.
Higher engagement

Improved targeting

Broad reach

The most cost-effective method of digital marketing

An improved brand communication

Better ROI

Increase conversions
Is social media marketing a wise investment for start-ups?
The most cost-efficient and successful form of digital marketing is social media marketing. Any business with a digital presence should invest in social media marketing to increase return on investment and conversion rates.
Would I still need SMO if I previously had SEO done?
SMO is a natural outgrowth of SEO. Search engine optimization helps you advertise your site using search engines such as Google, Bing, and others, whereas SMO reinforces your brand image throughout the internet's high-traffic social media sites such as Facebook, LinkedIn, Twitter, Instagram, & YouTube.
Is using paid social media marketing a wise move?
Social media advertising may be the greatest choice for you if you're struggling to capture your audience's attention or aren't making the company sales you were hoping for. Social media sites like Facebook and Instagram are increasingly the preferred platforms for advertising. People are increasingly using it as the place where they want to see brands, deals, & products in their feed. 
Advertising campaigns can be successful if you play your cards right because millions of individuals use social media every day, including your target market. And by that, we refer to selecting the top social media specialists in the industry. And the best is always provided at Windzoon!
How long before you start getting good results from social media marketing?
Results vary depending on a variety of factors, including the amount of time and effort you put into managing your social media marketing, your budget and target audience, and the approach you decide to use because social media is continuously growing. 
Results will eventually become apparent, but keep in mind that social media marketing is more like a marathon than a sprint. It naturally takes time to improve your company's brand visibility and increase conversions.
How do I get in touch with the SMO team handling my project?
You can reach the SMO team working on your project by phone, chat, skype, or email.
How much does managing social media cost?
The cost of social media management is determined by your objectives and the outcomes you hope to achieve. Please contact us for a precise estimate.
@ Copyright 2023
Windzoon.
- Web Development Company India. All Rights Reserved