https://windzoon.com/website-redesign-company/
Website Redesign Company in India & USA -Revitalize your business by Redesigning your website
Are you concerned that even after applying all available digital marketing tactics, your website has failed to generate new leads? If the answer is yes, it could be time to upgrade and add new features to your current website.

And if you're looking to outsource and hire someone for this, Windzoon Techno Private Limited - a website redesigning company in India-is the place for you. Our seasoned web designers will make your website easy to access, visually stunning, and SEO-friendly, allowing your online presence to be more fruitful and earn you more clients and revenue.

Website Redesign Service- For better lead conversion & business
The first impression of the website is merely a call to action that attracts users to visit it. And we will reinvigorate a website in such a way that people want to return to it again and again. Here is the wide range of our website redesign services.

Custom Website Redesign Service
Avail of our custom website redesign service. We will redesign your website using modern technology and methods, and it will include all of the significant points of existed as well as all of the latest market trends.

eCommerce Store Redesign Service
With the assistance of our developers, we can redesign your eCommerce Store to ensure that every single customer requirement is met practically, from ideation to site dispatch. So that they can better connect with your business.
B2B Website Redesign Service
Subscribe to our B2B website redesign service. Our seasoned web designers do Corporate website redesign to drive you more quote/demo requests, email subscriptions, and pre-registrations for your products & services.

CMS Website Redesign Service
We can redesign your WordPress or other CMS website, regardless of its size, to make it more growth-driven and conversion-focused to satisfy your visitors and help you achieve your marketing goals.

Web Application Redesign Service
We are the ideal technical partner if you intend to rebuild your current web apps. Our programmers and designers are skilled at redesigning bespoke web applications that will reflect your brand image & gain you more customers.

Landing Page Redesign Service
Leverage our redesign services for landing pages. Our team's unwavering efforts and skills combine to build amazing landing pages for you that include all of the elements necessary to attract new leads.

SEO Optimization / Content Analysis
Content is extremely important in search engine optimization. We adhere to Google's best practices and conduct an in-depth content analysis, and keyword research to optimize your website for relevant words and content to help you in obtaining more leads.

Website Copywriting Service
Reap the benefit of our creative website copywriting service. Our top-notch team of copywriters will help you create unique website content that is based on the newest Google standards, news & industry trends and converts well for your website.
How your business will benefit from website redesign?
As market competition rises, viewers and customers are less likely to visit a website with subpar design and a slow loading time. And redesigning your website allows you to make it engaging for your visitors and profitable for your business.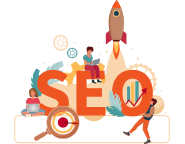 Boosts SEO & Site Performance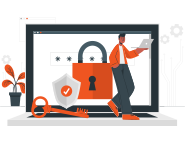 Enhances Site Security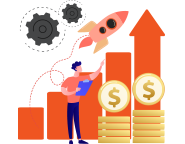 Boost Sales and Conversions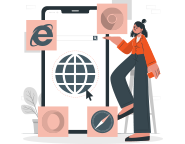 Compatible with Every Browser
Why should you consider collaborating with Windzoon for Web Redesign?
Since 2011, Windzoon has focused on creating unique, conversion-oriented websites. Our work spans from highly specialized, enterprise-level web portals to web design services for small businesses.

Our team is made up of brilliant designers and incredibly innovative minds. With their creative mind and fresh perspectives, they have completed about 100 projects for companies from various industries to develop and redesign beautiful websites.

Engaging and Fresh Look
Our techies are always keen to help you redesign your website that gives an engaging, creative, and fresh look to it.

Improve Branding
We understand your brand value and support you gear up the brand by redesigning your website.

Drive Your Sales
We ensure to redesign your site that helps you build a robust online presence that drive your sales.

Quality Assurance
Our passionate developers always aim to deliver top-notch quality that maintains your goodwill.

24*7 Quick Support
Our technical team is 24*7 actively available to assist and support you with a hassle-free redesigning process.

Professional Team
We have a dedicated team of professional techies with apt expertise and deliver end-to-end web redesigning solutions.
Project Execution Models for Web Redesign
Are you searching for an experienced Web Redesign Company in India & the USA? Fortunately, your search for the best can come to an end here by picking the ideal execution model to team up with our skilled web designers.
Fixed Cost
This model ensures that a fixed budget is set, regardless of the time & expertise spent. This model allows you to develop and stick to a specific budget.

Dedicated Hire
This particular model mostly works for projects that are likely to extend for a long period and requires multiple resources working simultaneously.
Hourly Model
Under this model, you can hire our developers for a fixed number of hours to complete the work. The hourly model is much more preferred by small to short-term projects.

Resources On-site
For a close-knit team that requires to upgrade their resources on-site and needs to have an expert on emergency bases to match up the deadlines.

What People Say About Windzoon
"We are truly impressed! Their social media marketing & SEO team is too excellent. All the deliverables were on time. Everything was well organized to perfection!

The team was constantly our support in the whole process of generating leads!"
ASL London John
"It is a pleasure working with Windzoon I admire the devotion & determination your team showed to revamp my website!

I highly recommend these guys for your next web design or development project!"
Kal Petkoff
"Windzoon team is quite impressive & very prompt in replying to our doubts & queries. They always come up with good & practical ideas, that helped us expand our business globally. They never forget to give us weekly reports & insights into the whole marketing process.

Our experience with the windzoon team has been amazing!"
Shivnext Snax, India
Stay up to date with our well-researched blogs on web redesigning
Our interesting and insightful Website Redesign blog posts will keep you up to date on the latest news & technological trends in the web design industry.
What is website Redesigning?
Website redesigning is an upgradation of your existing website with a better look and easier navigation. If your current website is having problems, you can get it redesigned. It will remove the problems from your site and provide a better user experience.
When is it appropriate to redesign a website?
A website redesign is an investment and ought to be taken into account if:
Your website appears to be outdated.

Your website is not mobile-friendly.

Your website's user experience is subpar.

Your brand's image is not reflected on your website.

Your website is lacking some important features

Your clients are dissatisfied.
What advantages do website redesigns offer?
Redesigning a website can offer many advantages:
Stay updated with the latest technology.

A faster, smoother, and more responsive experience

An improved SEO friendliness

Reduced maintenance costs

A front-end with better aesthetics

Backend features that are easier to use and more customizable

Boost sales by attracting more clients.
Why should I hire a professional web redesign company to redesign my website?
An expert web redesign company will research your problems and user behavior before suggesting a solution. When redesigning your website, hiring professionals will save you time and money. While building a website on your own may save money in the short term, it may not yield the same results in the long run. A website's design involves more than just how it looks; it also involves how all of the technology and underlying code are integrated and optimized for maximum performance.
How frequently should I redesign my website?
Every two to three years, you should redesign your website. By doing so, you can make sure that your website is always using the most recent technology, that it has been upgraded to the most recent stable version of your content management system, and that your visitors are viewing a modern layout with relevant content.
What can you do to guarantee the project's excellence that you redesigned?
As a renowned website redesign company, we endeavor to deliver high-quality work. If you decide to use our services, your project will pass through several departments, including design, quality control, and testing. This assures the best possible results.
What should I do if I require adjustments to the website that your company redesigned for me?
Our team is made up of knowledgeable and experienced web designers. They will always help you make the change. We can preach even the most challenging modifications because we have the necessary expertise, knowledge, and experience.
Do you make NDAs and offer other forms of IP protection for my project?
Yes, We do make Non-Disclosure Agreements. So, Rest assured that you will have entire ownership of your website redesigning project, including NDA, source code, copyright, intellectual property rights, and so on.
@ Copyright 2023
Windzoon.
- Web Development Company India. All Rights Reserved