Hire WordPress Developers from the leading Custom WordPress Development Company
WordPress is an open-source content management system that powers around one-third of the world's websites. It helps to build small blogging websites to complex portal & enterprise websites of some major corporations like Sony, Time Inc., BBC America, & Facebook Newsroom.

You can also build websites like these big enterprises by taking the assistance of skilled WordPress Developers. And at Windzoon, we have everything you'll need for your project. Hire WordPress Developers from us, and get relaxed by leaving your project development worries to us

Power up your website with WordPress Custom Web Development Services
We have a team of WordPress developers with years of experience & expertise in delivering state-of-the-art & bespoke WordPress Development services.

Custom WordPress Website Development
We have a highly talented team of WordPress Developers. You can rely on us to build anything from a simple blogging website to a grand enterprise website tailored to your business needs.

WooCommerce Development
We are adept at integrating WooCommerce to develop a cutting-edge, user-friendly, & industry-specified eCommerce website for your business.

WordPress Blog Development
Our expert WordPress developers, will provide you with the most scalable & bespoke WordPress Blog themes at the best market prices.

WordPress Theme Development
We create high-functional and creative WordPress themes that will make your website stand out from the crowd of rival websites.

WordPress Plugin Development
We address diverse business needs with our exclusive WordPress Plugin development services. Empower your website & its functionality with our innovative tailor-made plugins and extensions.

WordPress Migration & Upgrade Services
Upgrade/migrate your existing website to the latest version of WordPress with our advanced Migration & Upgrade Services.

WordPress Maintenance & Support Services
We offer 24/7 maintenance & support services to our clients. Hire WordPress Developers from us to help you with post-project tweaks and maintenance issues.

WordPress Bug Fixation
Hire our talented team of WordPress developers. They will examine your WordPress site to identify and fix any flaws related to its functionality and usability.
Why should you choose WordPress for custom web development?
With its simplicity, flexibility, & usability, WordPress has become one of the most sought content management systems. It is laced with extensive content management ability, numerous plugins, & extensions that help to build scalable WordPress web solutions.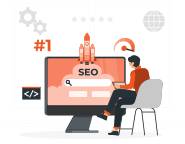 SEO-friendly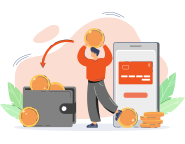 Cost-effective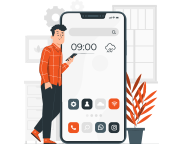 Responsive & mobile-friendly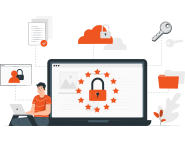 Web Security
How can our WordPress Development Services help your business?
We have been providing Custom WordPress Development Services for more than 10+ years. Our experience in WordPress development has made us qualified to build any custom & complex web solution with ease. Hire our WordPress developers to optimize our top-notch WordPress development services.

100% Responsive
We develop a website that is sleek enough to adapt its content for every type of screen & device.

Ensures 100% Security
Our team of developers makes sure they use tools & make security efforts to control any threat or malware.

100% WordPress Optimization
We infuse the best widgets into your website to enrich end-user with a very sleek browsing experience.

SEO-Friendly WordPress Websites
We leverage our developers to develop SEO-Friendly websites that are ideal for Google Indexing.

100% Innovative Solutions
We are team of highly innovative & creative WordPress programmers, that cater to all your detailed business needs.

Accurate Bug Fixation
We are capable to fix all the bugs & glitch that arises in your website, even after launching the site.
Flexible Hiring Models that Fit your Business Needs
We offer our clients the flexibility to choose any hiring model from below that best fits their diverse business needs, budget, & schedule.
Fixed Cost Model
Projects that have definitive requirements with the least likelihood of changes during the project progression are used for the fixed cost model.
Retainer Model
This particular model mostly works for projects that are likely to extend for a long period. Plus, their billing is done periodically, such as 2-4 weeks or monthly.
Hourly Model
The hourly model has its billing done according to the number of hours spent by the team. Used for small and short-term projects.
Some of our client's successful endeavors
Being a responsible WordPress Development Company, all our development projects are covered under the Non-Disclosure Agreement. However, we have taken permission from some of our past clients to showcase their developed projects so that you can better understand our WordPress Development work. Please have a look at some of our development case studies.

What People Say About Windzoon
We are a type of team, if you ask us a question and we don't know the answer, we are going to tell you we don't know the answer. But we assure you that we know how to find the answer and we will find one.
That's what our clients like the most, along with many other things below.
"We are truly impressed! Their social media marketing & SEO team is too excellent. All the deliverables were on time. Everything was well organized to perfection!
The team was constantly our support in the whole process of generating leads!"
ASL London John
"It is a pleasure working with Windzoon Technologies. I admire the devotion & determination your team showed to revamp my website!
I highly recommend these guys for your next web design or development project!"
Kal Petkoff
"Windzoon team is quite impressive & very prompt in replying to our doubts & queries. They always come up with good & practical ideas, that helped us expand our business globally. They never forget to give us weekly reports & insights into the whole marketing process.
Our experience with the windzoon team has been amazing!"
Shivnext Snax, India
Enrich your knowledge with our WordPress Blogs
Our insightful articles on WordPress will keep you updated with the latest news & technological trends in the WordPress web development industry.
Answers to some of the frequently asked questions on WordPress web development services
Why should I hire Windzoon for WordPress development services?
Being one of the reputed WordPress development agencies, we offer top-of-the-line WordPress web solutions for diverse business models. Hiring us would entitle you to get: 
Services of experienced & highly-qualified WordPress Development team

A secure & user-friendly WordPress development that caters to your unique requirements

24/7 maintenance & support service

On-time delivery of the project

100% after-sale satisfaction
What if I'm not satisfied with the development work and want to back off from the project?
We don't think you would ever have to face this problem with us because we always deliver the best we can. Still, if you are unsatisfied with our final product and need some changes, we will surely work on that. However, if you need some additional features that require extra work & resources, you will be charged for those additional changes.
Is there any hidden cost?
No. We are very transparent with our costs. We discuss the cost and services with you. After a mutual agreement, we start working on the project.
How much does it cost to develop a basic WordPress website?
The starting price to develop a customized WordPress website is around $500. However, it may vary with the project and its functional requirements.
How long does it take to develop a WordPress website?
Usually, the development time of a WordPress website will depend on the client's needs & expectations with it. However, a standard WordPress website development will take around 15 to 20 days.
Do you offer any hiring models in your company?
Yes. We do understand the concept; one size doesn't fit all. That's why we offer a set of flexible hiring models that can fulfill your requirements regardless of your business size. You can choose your preferred model from:
Fixed Cost Model

Retainer Model

Hourly Model
How can I communicate with the development team working on my project?
You can communicate with the development team via phone, chat, skype, & email.
Would I get the assistance of a full-time project manager for my project?
Yes. You will get assistance from a full-time project manager who will keep you updated about your ongoing project.
Do you provide maintenance & support services even after the development?
Indeed, we provide free support & maintenance services for a certain period after the completion of the project. After that certain period also we will be there to provide maintenance & support services at nominal charges.
Do you make NDA and provide other IP protection for my project?
Yes, we do make Non-Disclosure Agreements. So, rest assured you will have complete ownership of your WordPress project, including NDA, Copyright, Intellectual Property rights, etc.
How can I make payments?
We accept payment via online banking, strips, and PayPal.