https://windzoon.com/android-app-development-company/
Hire Android App Developer to harness the amazing potential of the Android operating system
With more than 2 billion monthly active users, Android, Google's open-source mobile operating system, is the most used mobile platform. Since there are so many Android smartphone devices on the market, developing Android applications has become a necessary step for businesses to take in order to connect with millions of potential customers worldwide.

By collaborating with Windzoon, you can harness the potential of Android. With more than 10+ years of expertise making unique Android apps, we are the top Android app development company in India and the USA. We guarantee to provide cutting-edge Android app solutions that satisfy the needs of various company models.

Expand your business reach with our best-in-class Android app development services
Our Android app development services will contribute to the transformation of businesses through the practical application of modern Android apps, architecture, and technology. Avail of these services to grow your business by extending your reach to more than a billion active smartphones in the highly competitive mobile app industry.

Custom Android App Development Service
Our Android app developers at Windzoon are skilled in creating robust and scalable Android solutions. We develop customized Android apps for a plethora of international companies.

Android App UI/UX Design Service
Subscribe to our UI/UX design services. As our talented UI/UX designers apply the latest design methodologies to create the most enticing, interactive, and approachable user interfaces.

Android Wearable App Development
With our vast experience in Android wearable app development, we can assist you in capitalizing on the wearable trend. Our professionals offer high-tech wearable apps for various wearable devices.

Android IoT App Development
Our team of skilled Android app developers delivers our customers' bespoke solutions, enabling them to use mobile applications that are industry-specific and function in ecosystems with IoT devices.

Hybrid Android App Development
We are able to develop hybrid apps that function well and are compatible with both iOS and Android. Our team has experience developing hybrid applications using frameworks like Flutter, React Native and Ionic.

Android App Testing & QA Service
Our team of professionals is entirely dedicated to testing all of your Android apps for bugs. Every solution we create is bug-free and delivers excellent performance to your clients.

Android App Porting Service (iOS to Android Migration)
Our skilled team of android developers is always ready to assist you if you want to migrate your app from iOS to the Android platform or upgrade the current version of your android app.

App Maintenance and Support Service
For your company, we don't simply create a great Android app; we also maintain it during its entire lifespan. Our team provides clients with 247/ 7 maintenance and support services.
Unleash the power of Android with Prominent Android Mobile App Development Company
With its enormous user base and streamlined app creation process, Android OS presently dominates the market for mobile app development. Its tremendous advantages, including broad customer reach, easy customization, quicker deployment, enhanced scalability, and many more, make it the platform of choice for businesses.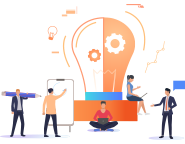 Highly Scalable Solutions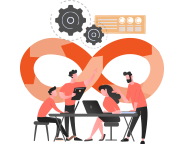 Fast Deployment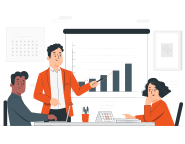 Superior Performance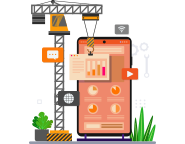 Robust Architecture
Reasons that would compel you to choose Windzoon over other Android App Development companies
We have established a reputation as one of the most dependable Android app development firms after more than ten years on the market with 50+ projects completed. No matter what type of device you require an app for, or what sector of business you are in, we can assist you in developing a strong, cross-platform solution.

Proficient Team
We are a team of dedicated techies that cater effective solutions to help you generate more business.

Confidentiality
We understand your confidentiality, which is why we do consider signing an NDA for a smooth development process.

Interactive and Modern Interfaces
We build your apps with all the latest trends and advanced features integration.

Agile Product Development
Our professional app developers make sure that the application is thoroughly developed in an agile way!

Customer Satisfaction
Our techies are keen to develop hassle-free solutions that satisfy all your requirements.

Stunning UI/UX Development
We craft applications that enhance the end user's experience with stunning UI/UX.
Android App Development Project Execution Models
We provide a variety of flexible hiring models to suit your requirements and expectations. Hire Android app developers from our qualified team of developers who are supported by seasoned Project Managers and Team Leaders.
Fixed Cost
This model ensures that a fixed budget is set, regardless of the time & expertise spent. This model allows you to develop and stick to a specific budget.

Dedicated Hire
This particular model mostly works for projects that are likely to extend for a long period and requires multiple resources working simultaneously.
Hourly Model
Under this model, you can hire our developers for a fixed number of hours to complete the work. The hourly model is much more preferred by small to short-term projects.

Resources On-site
For a close-knit team that requires to upgrade their resources on-site and needs to have an expert on emergency bases to match up the deadlines.

What People Say About Windzoon
"We are truly impressed! Their social media marketing & SEO team is too excellent. All the deliverables were on time. Everything was well organized to perfection!

The team was constantly our support in the whole process of generating leads!"
ASL London John
"It is a pleasure working with Windzoon I admire the devotion & determination your team showed to revamp my website!

I highly recommend these guys for your next web design or development project!"
Kal Petkoff
"Windzoon team is quite impressive & very prompt in replying to our doubts & queries. They always come up with good & practical ideas, that helped us expand our business globally. They never forget to give us weekly reports & insights into the whole marketing process.

Our experience with the windzoon team has been amazing!"
Shivnext Snax, India
Answers to The Most Common Questions Regarding Services for Android App Development
Is developing Android apps the best option for startups?
There are numerous benefits that entrepreneurs may gain from Android app development, such as improved ROI, higher productivity, feature-filled apps, interoperability, a plethora of opportunities, and so on.
What things should you take into account before hiring an Android app development company?
When selecting an Android app development company, there are several factors to take into consideration, including their development technique, portfolio, customer references, and employee strength.
Which programming language do you use to create Android apps?
We create native Android apps using Java and Kotlin programming languages. And for cross-platform app development, we leverage React Native for iOS and Flutter for Android apps.
Which Android app development services does your business provide?
We at Windzoon offer a variety of Android app development services to meet the unique needs of our clients. The list of our Android services is shown below.
Custom Android App Development Service

Android App UI/UX Design Service

Android Wearable App Development

Android IoT App Development

Hybrid Android App Development

Android App Porting Service (iOS to Android Migration)

App Maintenance and Support Service

Android App Testing & QA Service
What is the time and cost to create a simple Android application?
An Android app custom-made can run anywhere from $1.5k to $9k. However, it can change depending on what the project is and its functional requirements. The client's expectations and needs will also influence the time it takes to create an Android app. An average Android app will take between 20 and 25 days to build.
Who will communicate with me while the project is being developed?
Your project will be allocated a project manager who will be in charge of communicating with you. He/She will be carrying out all communications and relaying your requirements and feedback to the team.
After my Android app launches, can I make modifications to it?
Yes, it is completely possible for your Android app to see small changes, upgrades, and bug fixes after it has been released. At Windzoon, we also provide maintenance and support services to our clients.
Will you assist us in launching our Android apps on the Play Store?
Yes, after development, our team will upload the app to the Play Store. Our team handles all aspects of this project, including designing, developing, testing, maintaining, and uploading it to the Play Store platform.
Do you make NDAs and give additional IP protection for my project?
We do, in fact, make non-disclosure agreements. Therefore, you can be sure that your Android app development project will be entirely yours, including any NDAs, source code, copyrights, intellectual property rights, etc.
@ Copyright 2023
Windzoon.
- Web Development Company India. All Rights Reserved