https://windzoon.com/vuejs-development-company/
Make your business future-ready with our scalable VueJS solutions
Being one of the finest open-source JavaScript frameworks, VueJS is popularly used for building adaptive & intuitive user interfaces. Its huge library, developmental apps, & ecosystem allows the creation of robust & scalable mobile applications. However, to optimize the feature of VueJS you'll require the assistance of VueJS developers.

Fortunately, we have everything you need for your VueJS project development. Hire VueJS Developers from us to build feature-packed & industry-specified VueJS solutions.

This is how our Vue.JS Developer Experts can help you with web app developing
Our expert dedicated team of Vue.JS techies will efficiently cater to all your business needs. Know how we can elevate your app!

Interactive VueJS UI designs
We utilize the Vue.JS library to develop appealing & eye-catching UI/UX structures or designs. We function to assure that your end-users relish sleek interfaces, smooth navigation, & best visual experiences.

Eloquent Support & Maintenance Service
Even after developing & launching the app, we cater to eloquent support. With our assistance, you will have proper task updates, expert monitoring, adequate bug fixes, security updates, backups, and a lot more!

Tailored VueJS Web App Development
By hiring our professional Vue.JS programmers, we design a high-quality web app within a promising time frame. Our techies utilize the Quasar Framework, which is said to be one of the best Vue.JS-based frameworks.

Real-time App Development
Our expert Vue.JS developer develops an appealing real-time app that caters to your users with an immersive & mesmerizing experience.

Single Page Application Development
More than a decade of experience has given us an edge in developing top-of-the-line single-page applications. Hire our Vue.JS developers to unleash the power of the Vue.JS framework.

Native Mobile Apps Development
Our Vue.JS developers have excelled in developing cross-platform native mobile applications. They build interactive apps by utilizing the Vue.JS native command-line interface.

VueJS Consultation Service
Get avail of our Vue.JS consultation services. Interact with the finest brains in the industry to get detailed guidance on every phase of your project.

Vue.JS Migration & Modernization Service
Migrate/upgrade your existing web application to a cutting-edge Vue.JS framework with our fast & secure Vue.JS migration & modernization services.
Why choose Vue.JS for your project?
Vue.js is an open-source framework that aims to develop an elegant UI interface. It designs robust and progressive web apps that serve all your business needs.
Here are five prime reasons why you must consider Vue.js for your web development: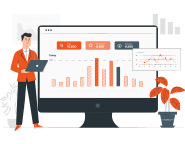 Exceptional Performance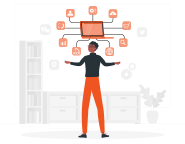 Easy Integration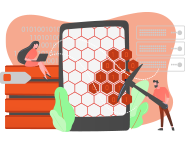 Flexible & Reusable Codes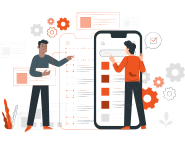 Future-proof Interface
How can our Vue.JS techies help your business?
At Windzoon, we aim to offer cutting-edge web app solutions to our clients regardless of their business size. Optimize our VueJS Development Services to create best-in-class VueJS web app solutions.

Budget-Friendly Service
We leverage & help you develop a result-driven & budget-friendly advanced app.

Hassle-free & Robust Development
With the power of Vue.JS, we develop high-performing & robust apps & web!

Fully Technical Sound Developers
Our techies are up-to-date with all the latest technicalities & are extensively sound about other Vue.JS frameworks.

Flexible Work Approach
Our techies understand your unique goals, and by a flexible work approach, we ensure to meet all your business needs.

Reusability of Code
To lessen the monotony and development time, we ensure code reusability that optimizes the quality too.

Code Stability
Before delivering the final product, our techies take care of the code stability by performing extensive code testing.
Our basic Vue.JS Hiring models that will fit your needs
We have basic Vue.JS budget-friendly hiring models.
Avail of the best Vue.JS development service from Windzoon by choosing one of our excellent hiring models.

Fixed Cost
This model ensures that a fixed budget is set, regardless of the time & expertise spent. This model allows you to develop and stick to a specific budget.

Dedicated Hire
This particular model mostly works for projects that are likely to extend for a long period and requires multiple resources working simultaneously.
Hourly Model
Under this model, you can hire our developers for a fixed number of hours to complete the work. The hourly model is much more preferred by small to short-term projects.

Resources On-site
For a close-knit team that requires to upgrade their resources on-site and needs to have an expert on emergency bases to match up the deadlines.

What People Say About Windzoon
"We are truly impressed! Their social media marketing & SEO team is too excellent. All the deliverables were on time. Everything was well organized to perfection!

The team was constantly our support in the whole process of generating leads!"
ASL London John
"It is a pleasure working with Windzoon Technologies. I admire the devotion & determination your team showed to revamp my website!

I highly recommend these guys for your next web design or development project!"
Kal Petkoff
"Windzoon team is quite impressive & very prompt in replying to our doubts & queries. They always come up with good & practical ideas, that helped us expand our business globally. They never forget to give us weekly reports & insights into the whole marketing process.

Our experience with the windzoon team has been amazing!"
Shivnext Snax, India
Read our Vue.JS Blogs to Enhance your Knowledge
Here are some of our well-researched Vue.JS blogs.
Hope they help you understand more about this framework, the recent updates, trends, & everything about the technology.
Answering your most Asked Vue.JS Questions
How are Windzoon Vue.js developers different?
At Windzoon, our professional team of techies is technically sound & develops apps through a rigid process. This also includes tailored coding tests. Those codes are particularly built on your needs to ensure you get all the suitable features.
How fast can I hire & get a Vue.js designer working?
You can hire a Vue.js programmer within 48 hours of the confirmation of the project. And the project can take 3 to 4 weeks to get complete, depending on the nature of the project.
What is Vue js used for?
Vue.JS is a framework of JavaScript, which develops great web user interfaces & robust single-page apps.
What sort of app can you develop using VueJs?
Vue.Js framework can be utilized to develop numerous kinds of websites & apps. Here is a list of top apps that Vue.Js can help to build:
Single page applications
Large scale applications
Real-time applications
Simple robust applications
Team collaborative applications & many more…
What are the advantages of outsourcing VueJS web development?
Here are a few of the prime advantages of outsourcing your Vue.JS development:
Lew development & operational expense
Adaptable to perform as per your time-zone
Access to professional designers
Less development time
Secured quality service
Cutting-edge technology
A sounder knowledge of diverse frameworks & audience
Do you specialize in the VueJS application?
Yes.
We have been efficiently functioning on Vue.JS app development for the last 10+ years now.
What about my data privacy? Will you sign an NDA?
Well, you need not worry! 
We respect your privacy & always consider it to be of our top priorities. To safeguard that, we sign a Non-disclosure agreement to keep your data undercover.
Exactly how much time will it take to design a Vue.JS Project?
As development is a crucial process, there is no such specified time to deliver the final product. It completely depends on the extent of your project. Usually, a development project can take 3 to 8 weeks to finalize. But some customization & integration can take some time.
How do I track the development progress of my Vue.JS Project?
It is quite simple for us.
We will send you the daily task report to make you aware of the project's progress. It helps both of us to have better coordination.