https://windzoon.com/laravel-web-development-company/
Reframe your platforms with Laravel Framework
Being one of the top-notch PHP frameworks, Laravel operates with an elegant syntax with top-of-the-game expressiveness. You can make marvellous online platforms with Laravel frameworks. All it requires is adroit Laravel coders.

And, we've just got what you need. All you need to do is hire laravel developers from Windzoon Technologies. So focus on your business and leave your Laravel based product to us.

Bespoke Laravel web development services
50+ enterprise-grade projects executed by the team with an average experience of 7+ years in custom laravel web development.

Choose a team who's been there, done that, over and over again.

Laravel Customization Service
From identifying the goals, and preparing a road map to develop one of a kind laravel-based portal from scratch.

Laravel eCommerce Website Development
Tailor-made eCommerce website based on Laravel for connected web apps that grant fluidic performance across the devices.

Laravel CRM Development
Vital Business Intelligence at one click with Laravel based CRM system. From real-time business tracking to future forecasting.

Laravel API Integration
Connect multiple systems from different web apps and make them work perfectly in sync with integrating Laravel API.

Laravel Progressive Web Apps
Marvel the craft of progressive web apps with our laravel web app development services and achieve user-friendly UI.

Laravel Extension Development
Crafting feature-rich Laravel Extension for innovative software to work coherently to meet the specific standards and deliver results.

Laravel Migration & Upgrades
Migrate to the Laravel framework or move your web applications from the older Laravel version to latest Laravel 9.0 for infinite possibilities.

Laravel Maintenance & Support
Avail year-round maintenance and support from the master Laravel programmers and let your business grow incessantly.
How Laravel is game changer for your product
What is common in BBC, Disney+ and Laracast? All these brands significantly utilize the Laravel framework for their web portals. When the right technology blends with skilled craftsmanship, it becomes the secret sauce of success.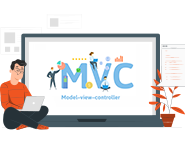 MVC Architecture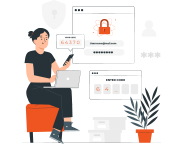 Top User Authentication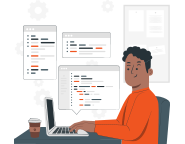 Quick Moduler Development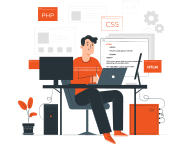 Most Secure PHP framework
Laravel and Team Windzoon match made in heaven
As Laravel is best known for its secure and adaptive architecture, so does our Laravel development team. For rescuing and enabling projects, especially the complicated ones. Can't help it. That is what in our veins, since we are named after the saviour lord Hanuman.

We might not be the most intelligent people in the field, but that does not take away our will to defy all the odds and bring about solutions.

Extensions Expertise
Years-long expertise in building Laravel Extensions.

Customization Crafts
High standard Laravel coding quality gives an edge.

Incredible Invulnerability
Extremely secure framework coded by safe hands.

Accurate Architecture
Skilled people having profound architecture knowledge.

Turnaround Time
Extensive experience leading to quicker deployment.

Amazing Automation
Streamlined planning for automated task execution.
Laravel project execution mode
Looking for laravel web development services? Sit back and relax, we have got you covered with multiple modes of project execution to choose from, as below
Fixed Cost
Projects that have definitive requirements with the least likelihood of changes during the project progression are used for the fixed cost model.

Dedicated Hire
This particular model mostly works for projects that are likely to extend for a long period and requires multiple resources working simultaneously.
Hourly
Considered for quick fixes or upgrades, this model resolves challenges for projects in their post-production or live platforms.

Resources On-site
For a close-knit team that requires to upgrade their resources on-site and needs to have an expert on emergency bases to match up the deadlines.

What People Say About Windzoon
"We are truly impressed! Their social media marketing & SEO team is too excellent. All the deliverables were on time. Everything was well organized to perfection!

The team was constantly our support in the whole process of generating leads!"
ASL London John
"It is a pleasure working with Windzoon Technologies. I admire the devotion & determination your team showed to revamp my website!

I highly recommend these guys for your next web design or development project!"
Kal Petkoff
"Windzoon team is quite impressive & very prompt in replying to our doubts & queries. They always come up with good & practical ideas, that helped us expand our business globally. They never forget to give us weekly reports & insights into the whole marketing process.

Our experience with the windzoon team has been amazing!"
Shivnext Snax, India
Insights from the world of Laravel
Our well-researched articles will keep you updated with the latest news, technology, and trends in the Laravel web development industry.
How much does it cost to develop a basic Laravel website?
The starting price to develop a customized Laravel website is around $3.5k. It may differ with the project and its functional requirements.
How long does it take to develop a website?
Usually, the development time of a website will depend on the client's needs & expectations with the websites. However, a normal Laravel website development will take around 20-30 days.
What mode of payment do you use?
We accept payment via online banking, strips, and PayPal.
I want to redesign my website with the latest version of the Laravel PHP framework, can you help me?
Certainly, we can help you to redesign your current website with the avant-garde version of the Laravel framework. Besides, we can also help you to add new features to your site that will increase your site's functionality and UX.
What hiring options are available in your company?
We provide three types of hiring models; fixed cost model, retainer model, and hourly model. It's up to you to choose the one that suits you best.
How can I keep track of the progress on my website?
You can keep checking on your website through Project URL. Beside this, we will also share & keep you updated with the progress report.
Do you provide maintenance & support services even after the development?
Yes, we do provide 24/7 maintenance & support service even after the successful launching of the website.
Do you make NDA and provide other IP protection for my project?
Yes, we do make Non-Disclosure Agreements. 
So, rest assured you will have complete ownership of your project including NDA, Copyright, Source Code, Intellectual Property rights, etc.
Do you offer security patches and bug fixing services?
Yes. 
At Windzoon, we offer continuous maintenance & support to your project. Our expert Laravel developers will assist you with security patches as well as bug-fixing in your Laravel website.
What if I'm not satisfied with the development work and want to back off from the project?
Well, we don't think you ever face disappointment after joining hands with us. Still, for your understanding, we provide a money-back guarantee for project development.