https://windzoon.com/angularjs-development-company/
Revolutionary AngularJS Web Application
Considered as one of the cutting-edge frameworks, AngularJS is your go-to option for web or mobile based solutions. It's quick to work upon the structure that delivers outstanding outputs in the real world.
To achieve the desired functionality, one must have a deep understanding of Javascript libraries, and that is something our AngularJS Development Team is well-versed with.


Ingenious AngularJS development services
40+ enterprise-level AngularJS projects have been executed so far and still counting. To have a team who has attained such figures is always preferable. Following our top of the game Agular Web App Development Services that we extend with utmost accuracy

Custom AngularJS Development
If you're looking to design an online portal, application or an angular SaaS, our Angular JS experts got your back.

AngularJS Web Portal Development
Our AngularJS Programmers have grown to be proficient to craft an unparalleled solutions to your online business.

API Development
We develop customized APIs to fulfill that specific requirements and converge superbly to deliver the result.

eCommerce App Development
Agile Ecommerce apps built in AngularJS, are something we have successfully launched more than fifteen times so far.

Migration and Upgrade
Already got AngularJS Web Portal but want to migrate it or upgrade it to latest version? Considered it done appropriately.

AngularJS Mobile Application Development
At Windzoon we have years of experience designing and developing quick and light weight mobile apps.

Content Streaming Application
Over the period of time we have gained mastery in streaming web apps, especially high end AngularJS streaming applications.

AngularJS Maintenance & Support
Even after the project is completed, we offer 24-hour maintenance and support. Our experienced Angular developers will assist you with post-project modifications and maintenance issues.
How AngularJS can transform your business?
Upwork, Freelancer, Paypal, Forbes and many other famous brands heavily utilize AngularJS for their online business processes. You can take your business web app to next level with AngularJS and of course, right experts.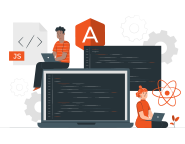 REST Compatible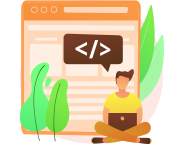 Smooth Synchronization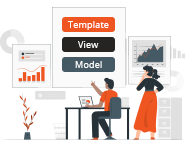 Two Ways Data Binding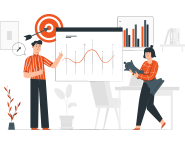 Optimal Management
Why hiring AngularJS Developers from Windzoon
As AngularJS is best known for its compatibility and synchronicity, our skilled coders are real quick and adaptive in absorbing the project. Our team leave no stone unturned to make you meet with your dream digital product.

We are equality efficient in speed and performance beyond commitment and that is what make us an incredible team to work with.

Javascript Expertise
Profound Javascript expertise must for AngularJS

Budget Friendly DevOps
Top tier coders available at budget friendly rates

Cross-Platform Knowledge
Top tier coders available at budget friendly rates

Superior SEO Performance
Measures to execute coding as per Google standard

Meticulous Work
Accuracy is our religion irrespective of the work

Off Shore Partner
Can become dependable & reliable off shore team
AngularJS Project Execution Mode
Are you looking for Top AngularJS development services company in India? Well, your search for the best ends here. Choose most suitable execution mode.
Fixed Cost
This model ensures that a fixed budget is set, regardless of the time & expertise spent. This model allows you to develop and stick to a specific budget.

Dedicated Hire
This particular model mostly works for projects that are likely to extend for a long period and requires multiple resources working simultaneously.
Hourly Model
Under this model, you can hire our developers for a fixed number of hours to complete the work. The hourly model is much more preferred by small to short-term projects.

Resources On-site
For a close-knit team that requires to upgrade their resources on-site and needs to have an expert on emergency bases to match up the deadlines.

What People Say About Windzoon
"We are truly impressed! Their social media marketing & SEO team is too excellent. All the deliverables were on time. Everything was well organized to perfection!

The team was constantly our support in the whole process of generating leads!"
ASL London John
"It is a pleasure working with Windzoon I admire the devotion & determination your team showed to revamp my website!

I highly recommend these guys for your next web design or development project!"
Kal Petkoff
"Windzoon team is quite impressive & very prompt in replying to our doubts & queries. They always come up with good & practical ideas, that helped us expand our business globally. They never forget to give us weekly reports & insights into the whole marketing process.

Our experience with the windzoon team has been amazing!"
Shivnext Snax, India
Insights from the world of AngularJS
With our deep understanding of AngularJS, We publish some of the well-researched piece of work for tech enthusiasts.
Answering your Frequently Asked Questions regarding AngularJS Solutions
What is AngularJS & Why should I choose it for my Web App development project?
AngularJS is an open-source JavaScript front-end development framework maintained by Google. It is used for building different web app solutions like Single Page Apps, progressive web apps, mobile apps, etc. Here are some of the top reasons behind choosing AngularJS for your web app development project.
Cut down development time
Easy to earn & simple to get started
It made data binding easy
It offers reusability of code
It provides high-end functionality
It is backed by an extensive community of developers
What types of application to build with the help of Angular Framework?
Developers can use AngularJS to create a variety of web app solutions with immersive features that improve user experience and app speed. AngularJS can also be used to create web apps that require high performance while saving time and money.
Here are a few applications that can be built with AngularJS.
Single-Page Applications (SPA)
SSR applications (Server-Side Rendered)
Apps for Specific Industries
Excellent User Interfaces
Apps for Mobile
Web Apps for Business
Web Applications that are Advanced (PWA)
How different is Angular from AngularJS?
The primary distinction between Angular and AngularJS is that AngularJS is built on JavaScript, whereas Angular is built on TypeScript. These two structures have a few things in common, such as the fact that they are both for front-end development and have an open-source platform for creating dynamic SPAs.
Why should you choose Windzoon for your AngularJS web app development project?
As one of the leading AngularJS development companies, we provide cutting-edge AngularJS web solutions for a wide range of business models. Hiring us entitles you to the following benefits:
Services of a knowledgeable and experienced AngularJS Web App Development team
A secure, user-friendly, and customized AngularJS development that meets the needs of your company.
A reliable 24-hour maintenance and support service
Following international standards
How long and how much does it cost to construct a basic AngularJS web app?
A custom AngularJS web app can cost anywhere between $1.5k and $9k. It may, however, change depending on the project and its functional requirements. Furthermore, the client's needs and expectations will influence how long it takes to build an AngularJS web app. A standard AngularJS web app, on the other hand, will take 20 to 25 days to build.
What qualifications should an AngularJS developer have?
Finding innate talent might be challenging. On the other hand, stop searching if you want the finest. You can accomplish your goal with help from Windzoon's skilled AngularJS developers! Additionally, all it takes to work with us is a visit to our website and a quick consultation with a professional!
What should I do if I need your organisation to make changes to the AngularJS web app you developed?
Professional and knowledgeable AngularJS programmers make up our team. They will always assist you with the adjustment. We have the skills, knowledge, and experience required to preach even the most challenging adjustments.
Do you offer maintenance and support services even after the development?
After the project is over, we do really offer free support and maintenance services. We will continue to be available after that time frame to offer maintenance and support services for a reasonable price.
Do you make NDAs and offer other forms of IP protection for my project?
It's true that we sign non-disclosure agreements. Therefore, you can be sure that your AngularJS project will be entirely yours, including the NDAs, source code, copyrights, intellectual property rights, etc.
@ Copyright 2023
Windzoon.
- Web Development Company India. All Rights Reserved