Facebook videos… Isn't it amazing..!!
Definitely…
It's short, simple as well as effective.
Let me remind you of Apple's famous video Taylor Vs Treadmill. The video is terribly connecting and it shows Apple's efficiency to connect with the audience at a niche level.
Why am I telling about this video?
Yeah… the reason is that this hilarious video is wondrously promoting Apple Music.
So, this was how Apple used Facebook Video for marketing and you can use it too.
In this blog, I m going to tell you some flawless strategies to use Facebook videos as a potent marketing tool.
It should be noted that daily about 8 billion videos are viewed on Facebook, you can reach the extensive public at a movement.
Here, are some amazing strategies for your Facebook video marketing mix.
How to Implement Facebook Video Marketing Strategies For Your Business?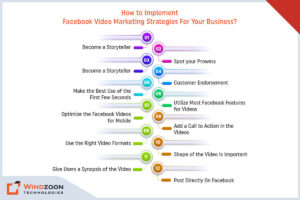 Facebook Video Marketing Strategies
1. Become a Storyteller
Now it is right to tell your success story to people. Storytelling is a significant way to add life to your brand.
It will help you to grab the attention of your audience along with entertainment. Just tell them your story and try to attach them at their level.
Surely, this would help your customers to know your product or service. Show them that you are working to fulfill their expectation at your best.
Always remember that your video should be thought-provoking.
2. Spot Your Prowess
Here, you have to bring your expertise under the spotlights. Highlight your prowess and intelligence in your business.
Make a video that shows your working capabilities and procedure. Just like many companies show their documentary film on TV channels.
You can even take the help of industry experts by interviewing them. Probably your video can go viral if it contains ample information.
3. Enlighten Your Audience
You can interact with your audience with Video. You can release tutorial series relevant to your product or service.
You can add a video that will solve the problems and pinch out the pain points of the customers.
If you sell products then you can create a video showcasing the features of your product and how it can be beneficial to the customers.
While in the case of services, you can guide your customers in hiring the appropriate standards of services.
4. Customer Endorsement
Almost every business website consists of testimonials and it is considered one of the most crucial parts to attain customers' trust.
You can make testimonial videos showing your happy customers. Show your customers whatever they expect from you.
Your retained customers can easily attach with your prospective customers.
5. Make the Best Use of the First Few Seconds
Making sure that viewers of your video don't quickly scroll over its material is the most difficult aspect of the whole process. That is why the initial few seconds are critical in capturing your audience's attention. Allegedly 20% of viewers will most likely click away from the video in just 10 seconds.
An outstanding social video should clearly and creatively convey your key messages to the audience. The more you feed them, the fewer they'll remember. Thus, keep it simple, pleasant, and to the point. The less you explain, the more likely your audience will remember everything.
6. Utilize Most Facebook Features for Videos
Utilize all video tools on Facebook, such as Facebook Live and Facebook 360. These capabilities enable you to interact with your audience more sincerely.
With the use of Facebook 360 videos. Your viewers can roam around their screens and view your video from whatever angle and perspective they choose. The videos on Facebook Live are real-time. This kind of video reveals a more genuine aspect of you that is impossible to disguise.
7. Optimize the Facebook Videos for Mobile
Around 78% of video content is seen on a mobile device, thus your content must be created to be mobile responsive. Furthermore, 85% of Facebook is viewed without sound. Thus, ensure your videos are interesting and simple to understand, both with and without sound.
Adding captions to your videos is an excellent approach to get around this. In this method, even if the video is muted, your message will still be understood. Why not give it a shot? Adding captions to your movies can greatly boost your view time.
8. Add a Call to Action in the Videos
Including a call-to-action (CTA) tells Facebook users exactly what you want them to do. It appears as though the user has an easy-to-follow manual.
CTAs can increase click-through rates (CTRs), conversions, and other outcomes.
The following are the best places to add a CTA:
Inside the post copy.
Throughout the entire video.
At the end of the video clip, with a text overlay.
9. Use the Right Video Formats
In most cases, MP4 is the best video format for Facebook. Even though Facebook accepts a wide range of file types, they strongly advise using the MP4 or MOV formats. Additionally, MP4 is normally the ideal format for Facebook video ads.
10. Shape of the Video Is Important
Consider carefully whether to use a square video or a landscape video when formatting your Facebook videos.
Square videos are more likely to be seen, engaged with, and shared—especially on mobile.
This makes sense given that the majority of Facebook users access the social media platform through mobile devices and that square videos occupy the majority of the mobile News Feed's space.
11. Give Users a Synopsis of the Video
Describe the substance of your video in your Facebook post's copy. This will persuade users to watch the video.
Some people may feel that stopping to watch a video online requires a significant time commitment.
By giving Facebook users a summary of the content, you can improve the likelihood that the video will pique their interest and entice them to view it.
This is simply accomplished with instructive text and a suitable thumbnail.
12. Post Directly On Facebook
Directly uploading videos to Facebook makes them more visible in the News Feed.
If you have a YouTube video that you want to share on Facebook as well, don't copy and paste the YouTube link—instead, publish the video straight to Facebook. It will increase its visibility and provide you with more user engagement.
Conclusion
There you have it, then! a comprehensive twelve-step roadmap for developing your video marketing plan. We hope that this gives your company some ideas for your upcoming batch of videos. Consult a reputable social media marketing company if you want to dive deeper into your approach with analytics.
Windzoon is a well-known Ahmedabad-based social media consulting service provider. Our SEO and SMO artisans will work with you to efficiently grow your brand through social media platforms and search engines.
To enjoy the benefits of our services, please visit windzoon.com and get a quote.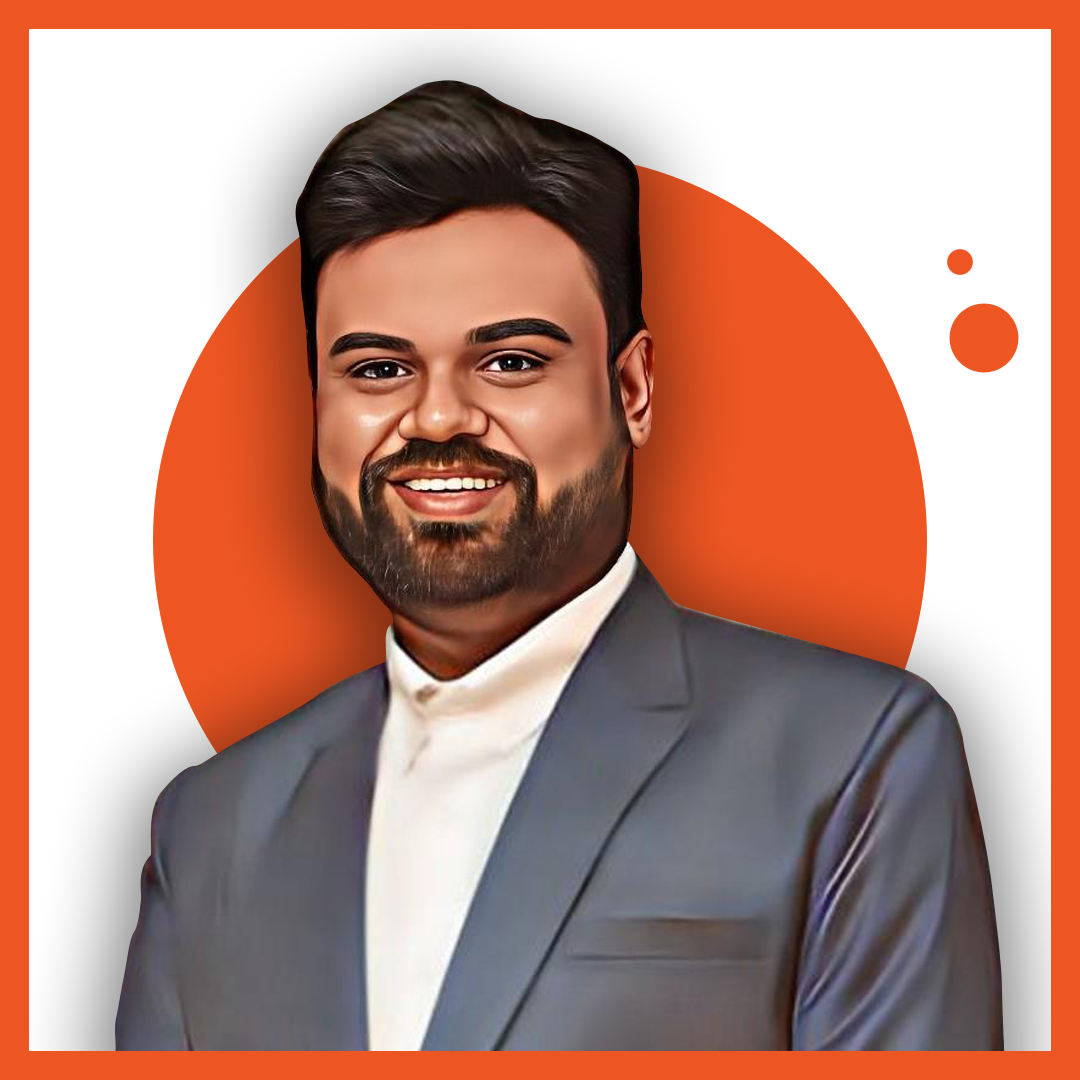 Nilesh Pujara is the CEO & Founder of Windzoon Technologies. He is mastered in computer application but his love for IT and marketing has driven him toward the field of digital marketing. Nilesh Pujara is handling the operations of a digital marketing strategist for more than 10+ years and has expertise in SEO, SMO, & PPC.