There are no secrets better kept than the secrets that everybody guesses.
-George Bernard Shaw
The aforementioned quote is absolutely appropriate for data protection & privacy, given that there were over a million phishing attempts and more than 53 million people were impacted by cyberattacks.
It has turned the need for online security & data privacy to be as essential to life as breathing and eating. Now, it is no longer an option; it shouldn't be the price we pay to access the Internet.
We shouldn't demand that our clients choose between security and privacy. Instead, we must provide them with the best of both worlds, and you can do this by getting an SSL certificate for your website. An SSL certificate is necessary for a website that manages sensitive data, such as financial or medical records. According to a study, by the end of 2026, the SSL certificate authority market, which is expanding at a CAGR of 12.3%, is anticipated to be worth $226 million.
So, if your firm has an e-commerce website or collects sensitive client data, learning more about obtaining an SSL certificate may be beneficial.
As the Best SEO Company in India & USA, we describe what an SSL is, why SSL technology is necessary for a website, and present a list of professional uses for an SSL certificate in this post.
The first topic we will discuss in this blog post is:
What is an SSL?
A Secure Sockets Layer (SSL) is a website protocol that establishes a secure connection between a web browser and a web server. This link encrypts the data contained within a webpage. It means that if someone tried to access, hack, or intercept the data on the browser, they would instead see a jumble of numbers, letters, and characters, making it challenging to decipher the information.
Now, we will learn about the SSL certificate
What Exactly is an SSL Certificate?
Users can install an SSL certificate as a data file on web servers for security reasons. When users install SSL certificates on their servers, security protocols are activated, allowing a secure connection between a server and a website.
SSL certificates are generally required when websites request personal information from users, such as payment information or email addresses. eCommerce stores, retail establishments, and subscription services are examples of businesses that frequently use customer information and typically have SSL certificates for their websites.
After this, we will understand the different types of SSL certificates.
Popular Types of SSL Certificates
The following are the SSL certificate types:
1. Single-Domain SSL Certificate
This certificate is valid for a single domain only; it is not valid for any subdomains.
2. Wildcard SSL Certificate
This certificate applies to a single domain and all of its subdomains.
3. Unified Communications SSL Certificate
This certificate protects a user's many domains under a single certificate. At one time, this can cover up to 100 domains.
4. DV (Domain Validation) Certificate
This certificate gives a lower level of encryption and covers numerous domains but does not protect subdomains.
5. SSL Certificate with Organization Validation (OV)
This certificate often costs the least and offers a reasonable level of encryption.
6. SSL Certificate with Extended Validation (EV)
Since it provides the highest level of security, this certificate is frequently chosen by websites dealing with sensitive data.
Now, we will know about the people who use SSL certificates.
Who Utilizes SSL Certificates?
Anyone who runs a website ought to use SSL certificates. The following list of industries that utilize SSL certificates:
IT
eCommerce
Marketing
Banking
Education
Financial
Health
Insurance
These industries use SSL certificates to protect their clients' information, whether it is private, banking- or finance-related, personal, related to a medical condition, school performance, or anything else. They validate their SSL certificates based on the organization's requirements and trustworthiness.
With this, we have come to the main topic of discussion, which is:
Top 8 Reasons Why SSL Certificates Are Important for Your Website
Here are a few factors supporting the significance of SSL Certificate for websites:
1. Safeguards Sensitive User Data
Using an SSL certificate offers security to both you and website visitors. The SSL shields sensitive data from outside access when users enter personal information on a website.
When configuring the SSL, you can specify who has access to sensitive information, allowing those users to see secure data.
2. Increases Your Website's Security Against Hackers
SSL certificates are especially essential if your website contains usernames, passwords, credit card information, or personal information, as this is often what hackers look for. Your data is less vulnerable to hacking if you utilize an SSL certificate.
Because if someone tries to hack your website, the SSL certificate converts the data into a format that is difficult to understand and practically impossible to interpret.
3. Provides SEO Benefits
Many browsers promote SSL-enabled websites so that consumers can visit sites with good security features. Installing SSL certificates may improve your website's search engine optimization (SEO) if you want it to become more popular.
It can improve your website's SERP ranking along with the volume of visitors it receives. Websites without an SSL certificate are deemed "not secure" by some browsers. It may discourage users from visiting your website.
4. Meets PCI DSS Requirements
Any website allowing customers to make online payments must adhere to the Payment Card Industry (PCI) Data Security Standard. You must complete these procedures to be qualified to accept credit/debit card payments online.
Obtaining an SSL certificate to secure your website is one of the steps of this procedure. Thus, receiving an SSL gets you closer to meeting PCI DSS criteria for your website.
5. Builds Credibility and Trust Among Users
Gaining the trust of your website visitors is a big advantage of SSL certificates. You will see a security padlock for your website in the browser's address bar.
It will show users that the connection is secure and that you respect their privacy. And this will significantly improve your website's reputation and reliability in the eyes of its visitors.
6. Demands Security Identification
An SSL certificate has decreased the number of fraudulent purchases and cybercrime cases. It confirms the user's identification before allowing them to input any data. It further validates the third party before providing the website user's personal information.
For instance, if a user makes a payment through your website and you deposit the money into a bank account, the SSL mandates the bank to identify itself to verify that the money is sent to the correct facility.
7. Assist You in Identifying Potential Risks
If your website has SSL, you might be alerted when a hack or security threat occurs. Normally, when hackers attempt to infiltrate your website, you will be warned immediately.
It will assist you with taking the necessary security precautions, such as verifying that the website's data is still secure and updating any passwords or login details. Additionally, you can report any instances of possible hacking to a cybercrime cell. So that you can easily determine whether or not hackers gained access to the website's data.
8. Guards Against Google Warning
Since 2018, Google has chosen to identify websites that do not have an SSL Certificate installed on their website.
If somebody disobeys this guideline, all widely used web browsers will penalise them by displaying a warning message that reads "Not Secure" in the URL bar. It's expected that websites might soon be prohibited from loading in browsers if they don't have SSL certification.
Therefore, SSL is essential for all websites, from personal blogs to shopping portals. And failure to comply with it may result in a loss of visitors, which is something no website owner wants to experience.
Now, we will understand the process of obtaining an SSL certificate for your website.
How Can You Obtain an SSL Certificate for Your Website?
It's crucial to obtain the proper certificate from the proper provider or CA (An organization that issues the certificate and associated keys) when trying to purchase an SSL certificate for a website. A flawed or badly configured SSL certificate is no better than having none.
Fortunately, obtaining an SSL certificate is not too difficult. The procedure generally proceeds as follows:
Select a Certificate Authority.
Purchase and validate your SSL certificate.
Obtain your SSL certificate files.
Install your certificate.
Verify its accuracy and functionality.
You can purchase an SSL certificate from:
Comodo: Top-Rated SSL Certificate Provider
com: The Best for Quick Turnaround
DigiCert: For the Excellent Customer Service
Sectigo: The Best for E-Commerce Businesses
AlphaSSL: Ideal for Single-Site Value
Entrust: Suitable for Managing Multiple Websites
GlobalSign: Best for Emerging Businesses
Before selecting an SSL certificate, you should identify the certificate you require. For example, if you intend to host content on numerous platforms (on distinct domains/subdomains), you may want multiple SSL certificates.
A regular SSL certificate will normally protect your web content. However, for businesses in a regulated sector, such as finance or insurance, it might be worthwhile to speak with an experienced local SEO agency.
It helps you ensure that you choose the right SSL certificate for your site and adhere to the rules and regulations established for your sector.
Conclusion
Data security is becoming more important than ever. And the whole purpose of SSL certificates is to protect data. Regardless of how big or little your company's website is, as the owner, it is your duty to protect the visitor's data.
Therefore, without underestimating the potential traffic volume to your website, it is now necessary to encrypt the data and prevent your site from being flagged as "not safe." And any qualified digital marketing agency would be happy to help you in this attempt.
Windzoon is a well-known Digital Marketing Company that helps businesses select the best SSL certificates for their websites. Get a quote if you would like to enjoy the benefits of our result-driven digital marketing services.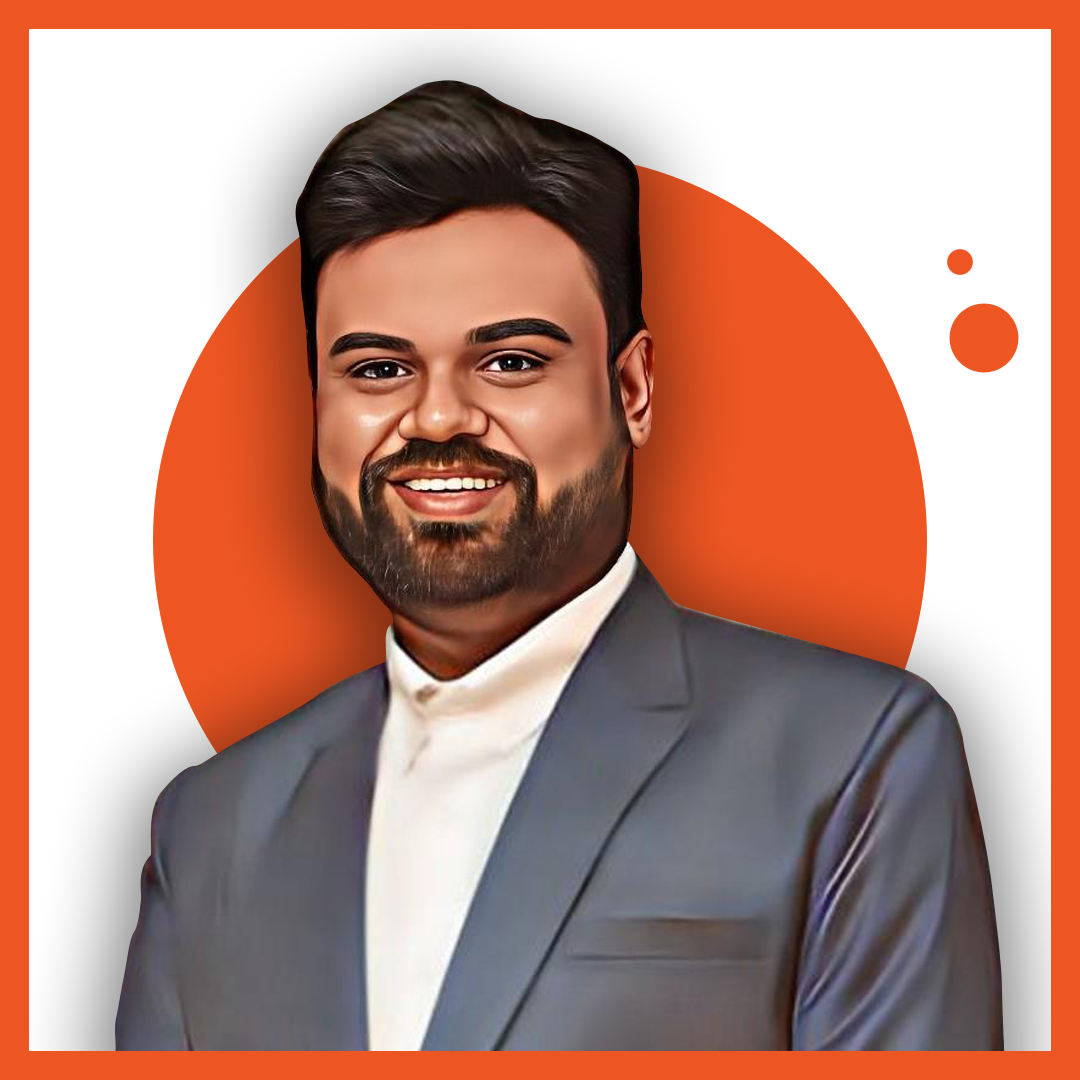 Nilesh Pujara is the CEO & Founder of Windzoon Technologies. He is mastered in computer application but his love for IT and marketing has driven him toward the field of digital marketing. Nilesh Pujara is handling the operations of a digital marketing strategist for more than 10+ years and has expertise in SEO, SMO, & PPC.