Low risk, no product storage, and low overhead costs. Is it possible to build your own internet business and have all three of these elements? Well, using Shopify and the dropshipping concept makes it definitely possible.
The COVID pandemic caused dropshipping Shopify to become popular among online store owners in 2022 and beyond. If you want to launch an online business, dropshipping Shopify should be at the top of your list. However, if you want to create an online store, you need to seek assistance from a reputable Shopify Dropshipping Store Development Company.
But many of you might be wondering if it's actually worth it to invest in Shopify dropshipping. In this article, all of your questions about Shopify Dropshipping will be answered. We have explained all of the related aspects affecting your doubt, so you can make the right decision.
However, before we get to the point, let's first understand some basic details regarding Shopify dropshipping.
What is Shopify, and How to Use It for Dropshipping Work?
Shopify is an e-commerce platform that allows people and businesses to develop and manage online stores. It provides a wide range of tools and features to help users sell products and manage their business, including inventory management, payment processing, and shipping integration.
However, to use Shopify for dropshipping you have to follow the below steps:
To use Shopify for dropshipping, you will first need to sign up for a Shopify account and set up your online store. Once your store is set up, you can begin adding products to it using the platform's inventory management tools.
Next, you will need to find a dropshipping supplier or a dropshipping app that integrates with Shopify. These suppliers will typically offer a wide range of products that you can add to your store and will handle the fulfillment of orders on your behalf.
When an order is placed on your store, you will simply need to forward the order details to the supplier, who will then ship the product directly to your customer.
Once your store is set up and you have added products from a supplier, you can start promoting your store through various marketing channels such as social media, SEO and paid advertising.
Shopify also provides many apps that can help you to improve your store functionality and increase sales. Examples include apps for email marketing, product reviews, and upselling.
Overall, Shopify is a powerful e-commerce platform that makes it easy to set up and manage an online store, and it provides a great solution for those looking to start a dropshipping business.
Is Dropshipping Saturated in 2022?
Well, we would not all is perfectly well with the dropshipping model. There are a few reasons that are affecting the roaring popularity of the dropshipping model. And those reasons are as follows:
Increased awareness: As the popularity of dropshipping has grown, more and more people are becoming aware of the business model and are starting their own stores. This leads to increased competition.
Easy to start: With platforms like Shopify making it easy for anyone to start an e-commerce store, more and more people are entering the market.
Low barrier to entry: The low startup costs associated with dropshipping make it accessible to a wide range of people, which further increases competition.
Low-profit margins: With more competition, the profit margins on dropshipped products can become increasingly thin, making it harder for new businesses to be profitable.
Saturation of Niche: Popular niches such as clothing and grocery delivery are becoming saturated, making it difficult for new players to enter the market and stand out.
However, it's important to note that while the dropshipping market is becoming increasingly competitive, it's not impossible to be successful. To be successful as a dropshipper, you need to find a unique niche and offer something that sets you apart from the competition.
You should also focus on building a strong brand, offering excellent customer service, and continually testing and optimizing your store to improve conversions. Additionally, keeping an eye on trends in the market, and being adaptable to changes in the industry can also help to stay ahead of the competition.
Why Start Dropshipping On Shopify in 2023?
Here, are the top reasons to start dropshipping on Shopify in 2023.
User friendliness: Shopify is renowned for its intuitive user interface and simplicity of usage.
It's a great platform for beginners who are new to e-commerce and dropshipping.
Large App Store: Shopify has a large app store with a wide range of apps that can help you automate and streamline your business, making it easier to scale.
Customizable Themes: Shopify offers a wide variety of customizable themes that can help you create a professional-looking store quickly and easily.
Strong Support: Shopify has a large community of users and a wide range of resources available, including a knowledge base, forums, and a support centre. This makes it easy to find answers to any questions you may have.
Mobile optimization: Shopify stores are optimized for mobile devices, which is important as a large percentage of online shopping is done on mobile devices now.
SEO friendly: Shopify platform is SEO friendly, which means your store will have a better chance of ranking well in search engine results.
Strong Security: Shopify provides a secure platform to run your business, which is important to build trust with your customers.
Growing market: The e-commerce market is growing rapidly, and with the ongoing pandemic, more and more people are turning to online shopping. This creates a lot of opportunities for dropshippers to tap into this growing market.
Would Shopify Dropshipping Be Worth It in 2023?
The answer is "absolutely!" But first, consider the following facts and figures:
As per Market Data Forecast, the global dropshipping market would be worth $128 billion in 2020.
The same report predicts a 32% compound annual growth rate (CAGR) dropshipping market from 2021 to 2026.
Grand View Research predicts that by 2025, the global dropshipping industry would expand at a 28.8% CAGR.
According to a market report by Research & Markets, the worldwide dropshipping industry will grow to $591.77 billion by 2027.
The dropshipping approach is presently used by between 22 and 33% of online businesses.
About half of Amazon's online sales are made by third-party sellers that use retail strategies such as dropshipping.
Shopify's revenue for the fiscal year ended March 31, 2021, was $3.44 billion, representing a 99.58% rise year over year.
Retailers who use the dropshipping strategy can profit by 50% more than those who use the traditional model of stocking inventory.
A Statista analysis states that in 2021, Shopify dropped-shipped around 1.9 million items whereas Oberlo dropped-shipped only roughly 33,000.
How to Begin a Profitable Dropshipping Business in 2023?
Becoming successful on dropshipping websites does not happen in one day. It takes lots of effort, hard work, and failures to earn well finally. The seller alone is responsible for whatever happens to his business. They must be well-researched before taking a step ahead.
Investing Time and Money into the Business
They should learn how a business operates and understand the consumer and markets. They will benefit from developing new skills to become a good entrepreneur. Building a business means creating an asset. Though monetary expenses in dropshipping are low, it is good to invest some money into it for growth and promotion.
Choosing the Right Suppliers
Without suppliers, a dropshipping business will cease to exist. Hence, finding the best and most compatible suppliers is important. The sellers should find retailers with high-quality products and services. Shopify connects potential suppliers through Oberlo to the store.
Getting Hold of Finances
Dropshippers should decide on how they want finances handled. Some sellers open separate account for the sales and profits they make. The accounting should happen in one place to not cause confusion.
Promoting the Dropshipping Business
Advertisements and promotions are essential for any business to prosper. After setting up a business, sellers should make efforts to market their products. Most dropshippers promote through paid advertisements, content marketing, or influencer marketing.
Conclusion
If someone asks you after reading this post, "Is dropshipping Shopify worth investing in?" You can tell them it's most certainly yes. The likelihood of the dropshipping industry collapsing is essentially zero, especially in light of how heavily the world relies on online shopping and the eCommerce sector.
However, keep in mind that if you want to thrive, you should concentrate on selecting in-demand products, choose suppliers carefully, and keep up with market developments.
Windzoon is a well-known Shopify Dropshipping Store Development Company in India and the United States. We have created hundreds of Dropshipping websites for various niches. Hire Shopify Dropshipping Experts from us to create a strong online presence on Shopify and increase your online sales.
Please contact us if you'd like to know more about our services or get a quote.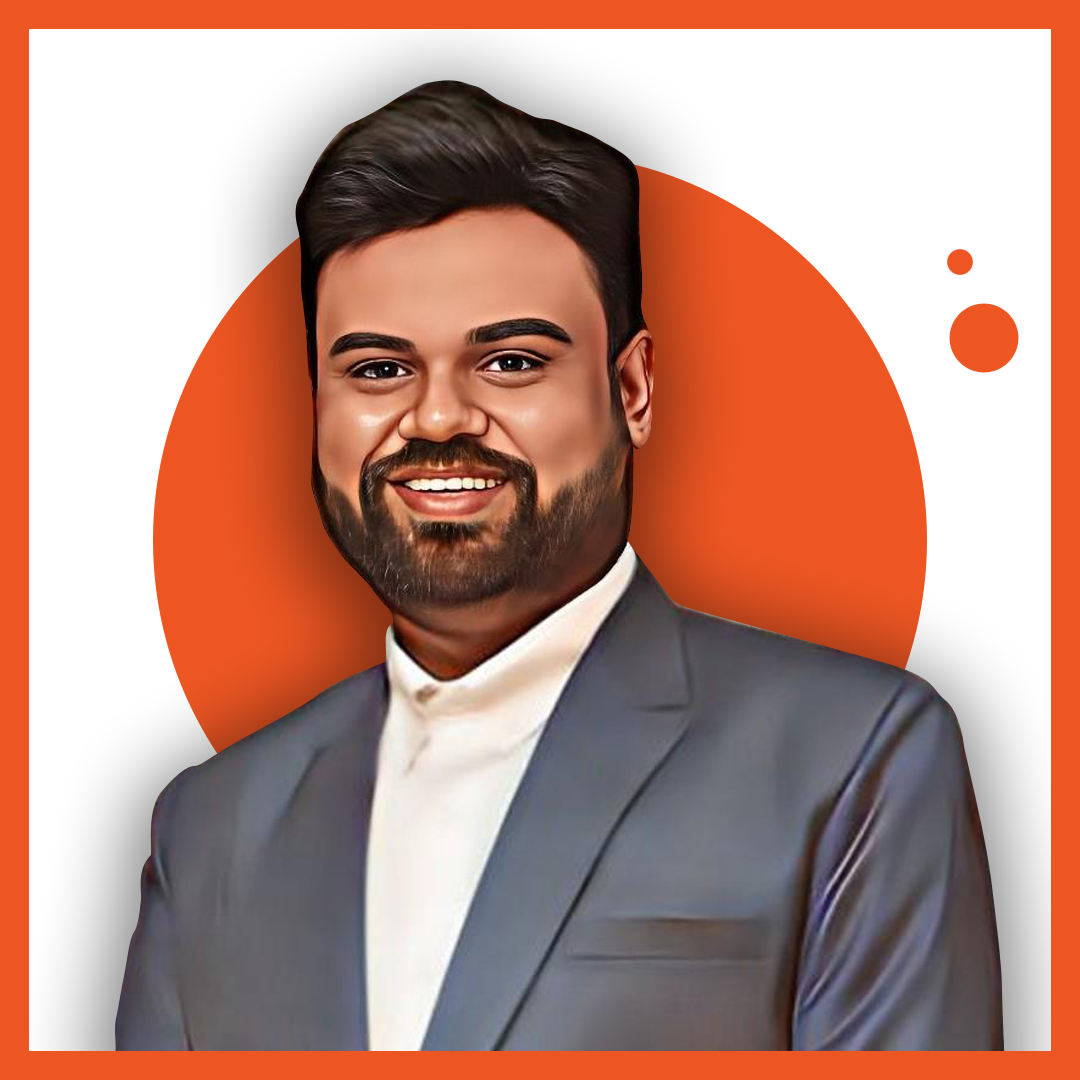 Nilesh Pujara is the CEO & Founder of Windzoon Technologies. He is mastered in computer application but his love for IT and marketing has driven him toward the field of digital marketing. Nilesh Pujara is handling the operations of a digital marketing strategist for more than 10+ years and has expertise in SEO, SMO, & PPC.