According to Statista's most recent estimate, global e-commerce sales will rise from $3.35 trillion in 2019 to $6.91 trillion in 2024. With such a staggering development rate, it is obvious that e-commerce is not just a fad but a crucial element for any prosperous company.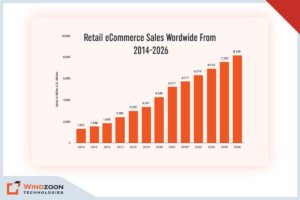 If you are operating or planning to start an e-commerce store, you must make sure that it has the most up-to-date and efficient features in order to compete in the ever-changing e-commerce market.
However, to accomplish this, you'll require the most well-known web development platform to create your online shop. And what is more, tried and trusted than WordPress? It ranks among the most popular and well-known platforms for developing an online store.
But simply having a WordPress website is insufficient; you must also incorporate the latest features to ensure that your online store stands out and generates conversions.
As a leading WordPress Development services provider, we have set aside some crucial and cutting-edge features for your WordPress e-commerce website. So, keep reading to learn how you can make your WordPress e-commerce website more competitive and successful.
Read More: ECommerce Web Design Trends
So, let's begin our article with this very first topic:
14 Must-Have Features for Your WordPress eCommerce Website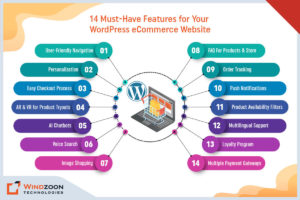 1. User-Friendly Navigation
A simple navigation system makes it quick and simple for your customers to discover what they're looking for. A good e-commerce website must have clear and concise menus, accessible search bars, and understandable categories and subcategories.
Furthermore, most smartphones that have been launched in recent years have larger screens. Although larger displays are excellent for accurate finger tapping, it is harder to navigate with just one hand when using the thumb. Naturally, app developers must emphasize thumb-friendly design more than ever before.
2. Personalization
Personalization is the key to providing your consumers with an exceptional online shopping experience. Utilize consumer information, such as past purchases and browsing patterns, to tailor product recommendations, offers, and advertising messages. Additionally, you can increase brand loyalty and foster stronger relationships with your consumers by using personalized content and messaging.
3. Easy Checkout Process
A complicated checkout process can lead to abandoned shopping carts and lost sales. By providing a guest checkout option, reducing the number of steps needed to complete a purchase, and giving clear and concise directions at each step, you can streamline your checkout process. And give consumers the fastest, easiest checkout experience possible.
Read More: Why WordPress is the Best for Online Store Development?
4. AR & VR for Product Tryouts
Modern technologies like augmented reality (AR) and virtual reality (VR) enable customers to virtually experience products in their own environments. For instance, the well-known furniture retailer IKEA allows customers to visualize how a sofa or table will appear in their living room. While a recently released cosmetics line called Myntra Beauty enables customers to virtually try on different lipstick colors to find the ideal match.
5. AI Chatbots
An AI chatbot is an automated messaging system that can assist with online purchases and offer personalized customer support.
These intelligent bots can respond to customer questions, make tailored recommendations, and even finish transactions. For instance, a customer might ask a chatbot to propose products based on their preferences, and the chatbot will offer advice and direct them to the appropriate product pages.
Therefore, adding an AI Chatbot to your WordPress e-Commerce site can help boost user interaction and revenue.
6. Voice Search
Since the introduction of smart speakers and voice assistants like Google Assistant, Alexa, Siri, etc., people's lives have changed and gotten simpler in many ways. These innovations make people's lives better by enabling them to switch from "typing" to "speech."
Voice tools and devices are designed to respond to specific voice commands, giving users access to a wide variety of services. Customers can do a lot of things without even typing on their device, like request suggestions, order food or groceries, reserve a hotel or cab, and much more.
Many e-commerce sites provide various Voice User Interface options that enable users to conduct voice-based product searches. By optimizing your e-commerce WordPress website for voice search, you can effectively grow your business.
7. Image Shopping
Image purchasing will become more popular in e-commerce. It is a function that enables users to buy something from an online shop by simply pointing their camera at the thing they want to buy. Similar to CamFinder, there is a tonne of photo applications out there, and there will be a tonne more this year.
This feature streamlines the shopping process and saves time. For instance, a customer can click on an image of a celebrity sporting a specific outfit to make an immediate purchase of the products.
Companies like Asos and Zara are already utilizing image shopping technology to give their consumers a more seamless shopping experience.
8. FAQ For Products & Store
Customers are more likely to make a purchase from an online shop that offers clear and concise information about their goods and services. A frequently asked questions (FAQ) section can help address frequent customer concerns and questions, eventually enhancing the user experience and boosting conversions.
Your FAQ page should answer commonly asked questions about shipping, returns, payment methods, and other relevant information. For example, if you sell clothing, you may want to include sizing and fit details, as well as material and care instructions. If you trade electronics, you might want to include details about compliance, warranties, and technical specifications.
Read More: Why Choose WordPress CMS for Your Website?
9. Order Tracking
One of the biggest advantages of online shopping is the ease of having items delivered right to your door. However, it can be aggravating to wait for a package to come, especially if you don't know when it will.
Giving customers a means to follow their orders can increase customer satisfaction and lower customer service calls. Order tracking should be simple to use and provide real-time updates on the progress of the order, including tracking information and expected delivery dates.
For instance, Amazon & Myntra give customers comprehensive tracking information and let them track their packages in real time through their websites or mobile apps. Additionally, they notify customers via email and push notifications throughout the delivery process.
10. Push Notifications
Push notifications have the potential to be an effective instrument for attracting customers and boosting sales. They enable you to inform consumers about new products, discounts, and other promotions by sending them personalized messages right to their devices.
For instance, a clothing shop might notify customers via push notifications of a summer dress sale that is only available for a short period of time. Customers may receive push notifications from a meal delivery service about new menu items or promotional offers.
However, it's crucial to use push notifications sensibly and avoid sending out an excessive number of them, as doing so may be perceived as intrusive and result in consumers unsubscribing. Additionally, you can use segmentation to send pertinent messages to certain client groups.
11. Product Availability Filters
Online shoppers anticipate being able to discover the products they're looking for quickly and easily. Product availability filters help customers find products that are in stock and available for purchase.
This feature can help to improve the user experience and alleviate the frustration of customers who are looking for specific products. For instance, an online shoe store might let customers filter their search results by size, color, and style to locate the shoes they're searching for quickly.
You should also think about introducing a "back in stock" notification function to let customers know when an item they want becomes available again.
12. Multilingual Support
Accessing a worldwide audience through e-commerce stores can be significantly hampered by language barriers. By providing multilingual support, you can increase your client base and improve the user experience for users who speak different languages.
This is important for e-commerce companies that operate in places with a diverse populace. For instance, a global e-commerce site might offer bilingual support for languages like English, Spanish, French, and Chinese.
In addition, you ought to consider using machine translation to automatically translate the text of your website into various languages. However, it's imperative to guarantee that the interpretations are exact and knowledgeable.
Read More: How to Pick the Right Offshore WordPress Development Agency?
13. Loyalty Program
Acquiring new customers can be costly and time-consuming, which is why it's critical to prioritize customer retention. A loyalty program can be a powerful tool for encouraging repeat purchases and fostering consumer loyalty.
An online store can offer rewards such as exclusive discounts, free shipping, or early access to sales for customers who make a certain number of purchases or reach a certain spending threshold.
As an illustration, Myntra uses its Insider program to give customers points for each transaction they make. Customers can exchange their points for exclusive products, deluxe samples, or freebies. Additionally, the program provides tiers of rewards, with higher spending customers receiving greater privileges and benefits.
14. Multiple Payment Gateways
Numerous payment choices can increase conversions and lower cart abandonment rates. Customers have a variety of preferences when it comes to payment methods, so providing an option can help to satisfy their needs and improve the user experience.
On your WordPress e-commerce site, you might even consider allowing users to pay using a variety of methods, such as credit cards, PayPal, Apple Pay, Google Pay, and other popular payment methods. However, make Make sure your payment gateway is secure and complies with industry standards.
Amazon Pay, for example, enables customers to use their Amazon account to make transactions on third-party websites. It can expedite the checkout procedure while providing customers with a trusted and well-known payment option.
After this, we will learn about the steps for creating an e-commerce website using WordPress.
A Quick Guide for Building an e-Commerce Store with WordPress
Want to create an online store with WordPress? Here's a quick start guide to get you started:
Begin by coming up with a memorable and relevant domain name that represents your brand and product offering.
Next, find a reputable web hosting company that guarantees high uptime and quick site load times.
Install WordPress and select an e-commerce theme that suits your tastes and preferences.
Add an e-commerce plugin to your site, such as WooCommerce, and configure your store settings, such as payment and shipping options.
Make sure your product pages have high-quality images and descriptions that are search engine optimized.
Customize your store's design and layout to provide your customers with a unique and intuitive shopping experience.
Set up website analytics to monitor important metrics such as site traffic and user behavior.
Put strong security steps in place to protect your website and customer data.
Check the pace and responsiveness of your website to make sure users can access it quickly.
Launch your shop at this point and advertise it online with email marketing and social media.
With this checklist in hand, you can be confident that your e-commerce website is equipped with all the essential features and tactics needed to increase sales, attract and retain consumers, and establish a successful and profitable online business.
Read More: WordPress Website Development Cost
Conclusion
Building an effective e-commerce website with WordPress is no piece of the cake. It necessitates meticulousness, originality, and a readiness to change with shifting market patterns. However, you can take your website to the next level and provide your consumers with the seamless and enjoyable shopping experience they deserve by putting these 14 must-have features into practice.
You could even enlist the assistance of a qualified WordPress developer in this effort. Windzoon is a prominent Custom WordPress development company with 10+ years of experience in developing various kinds of WordPress solutions. To avail of our industry-specified custom services contact us and get a quote for different WordPress Packages.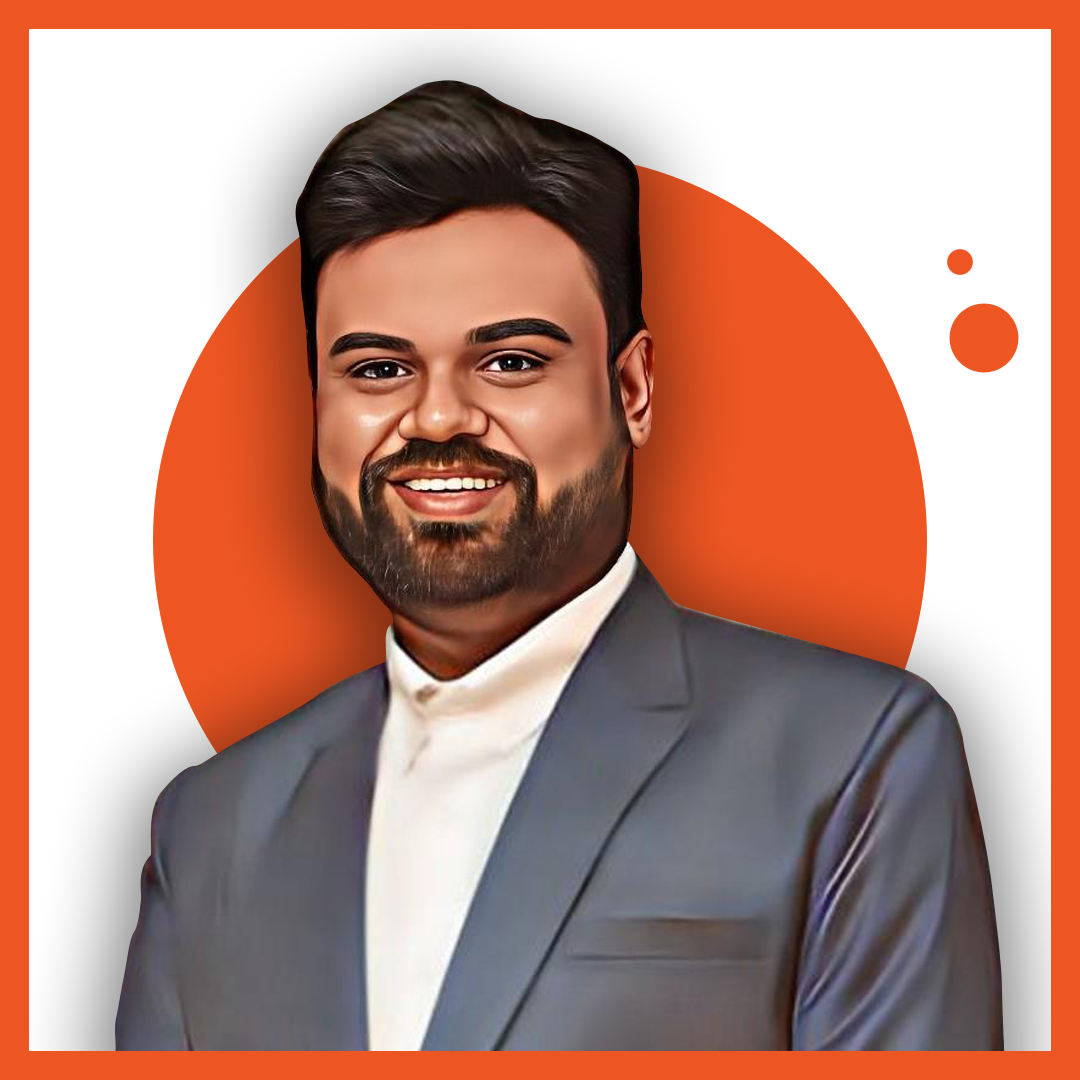 Nilesh Pujara is the CEO & Founder of Windzoon Technologies. He is mastered in computer application but his love for IT and marketing has driven him toward the field of digital marketing. Nilesh Pujara is handling the operations of a digital marketing strategist for more than 10+ years and has expertise in SEO, SMO, & PPC.